World Gin Day 2017
JUNE 16TH, 2017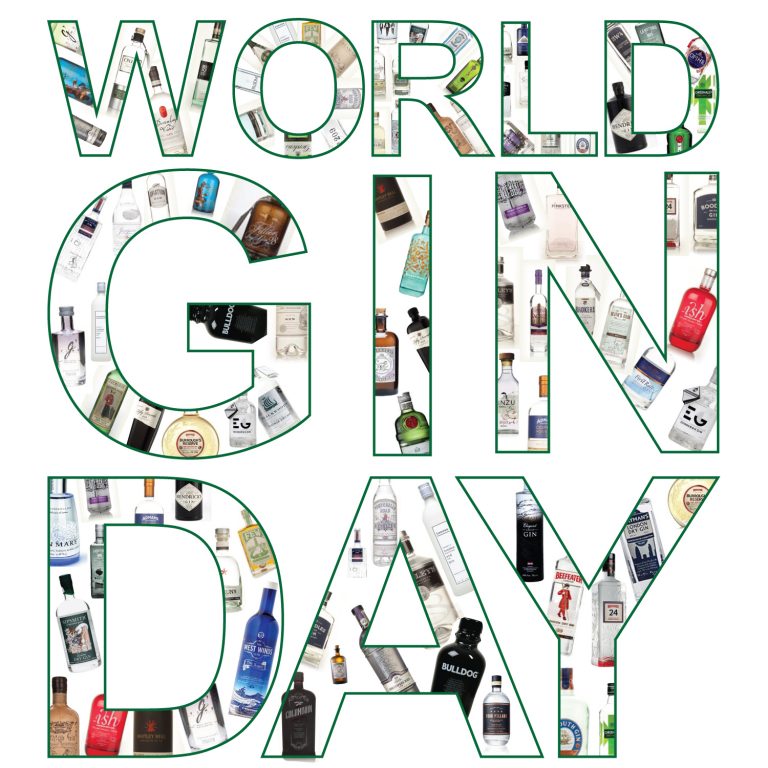 Saturday 10th June was World Gin Day and with it came the launch of a brand new selection of Iain Burnett's Velvet Truffles. His whisky pairing boxes have been extremely popular since their launch a few years ago and with the exciting climate within the gin industry currently, Iain decided to create a box to pair with a selection of Scottish craft gins.
Since 2012, gin exports have risen by 32% (£114 million), and the Wine & Spirit Trade Association predicts that at this rate, exports will exceed £500 million by the end of the year. It's not surprising, therefore that last year 44 new distilleries opened in the UK, bringing the total number of new distilleries over the last 2 years to 100, (The Guardian, 2016). However it is not as straightforward as it seems – the industry is changing. Gin seems to be becoming more and more central to many social activities; perhaps that is why the way in which people are enjoying it is transforming so much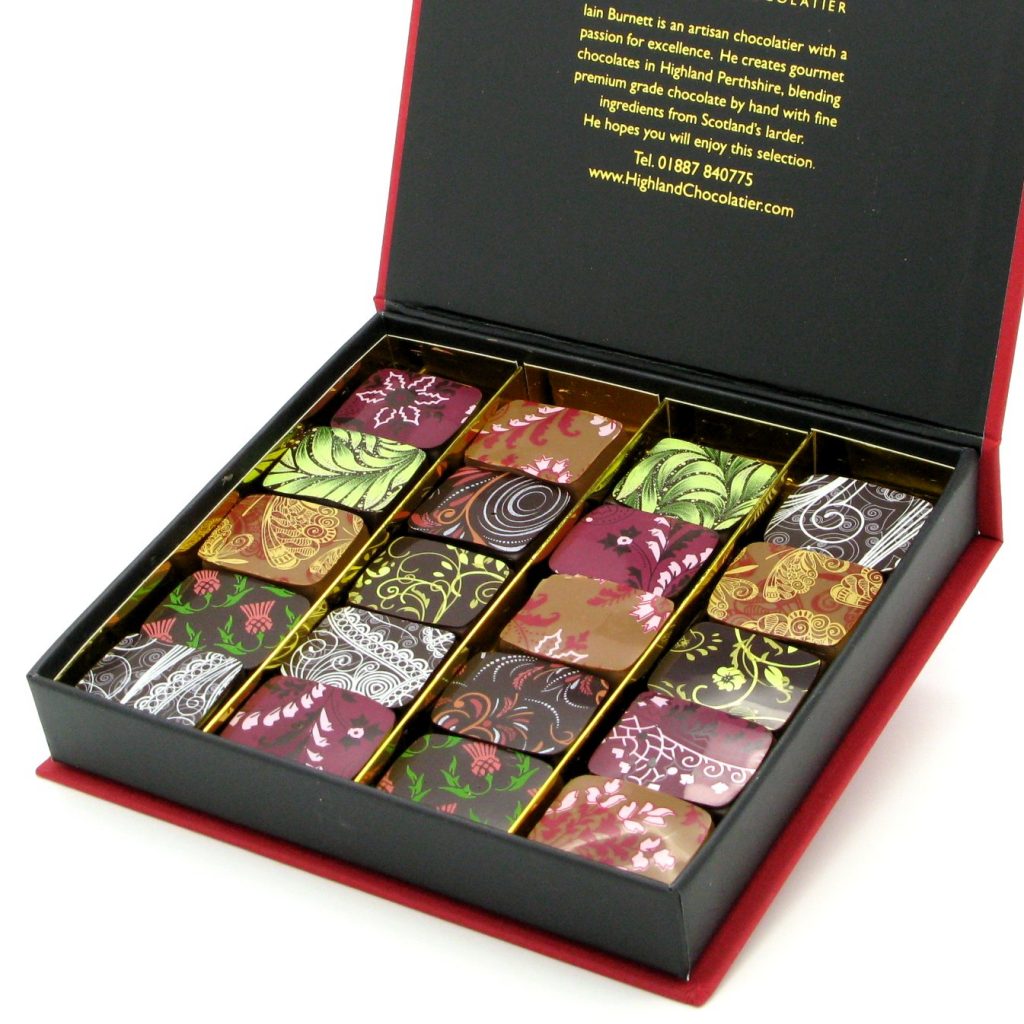 One of the key consumer trends for 2017 is the "experience economy" – we are seeking more than just tangible gifts or predictable & familiar service experiences. This has resulted in increased sales within the 'gift experience' industry, but it's not only hot air balloon rides or helicopter flights that are soaring, many bars and restaurants have shifted their focus to meet the gin-fueled consumer demand as well. This has all been boosted further by the excitement around 'multisensory socialising'. In order to escape the norm, consumers have the desire for their sensory boundaries to be pushed when socialising – they're looking for experiences that are extra experimental, memorable and immersive. The global future and culture planning director at Diageo, Zoe Lazarus explains; "Sensory science is on the rise and people now expect their drinks to come with a side order of surprise, immersion and sensory delight."
So, what better surprise or 'sensory delight' than chocolate!? Part of the reason that Iain's naked Velvet Truffles have won him such recognition as a Master Chocolatier & Truffle specialist, is that they provide a completely unique chocolate eating experience, like nothing people have tried before. Whether you are a Michelin starred chef, or simply a chocolate-adoring consumer, The Velvet Truffles have a real 'wow' factor.
Wild Island Gin & Iain Burnett's Velvet Truffles
This perfect combination of the nation's favourite drink & the World's Best Truffles by Iain Burnett is sure to deliver the most multi-sensory delight…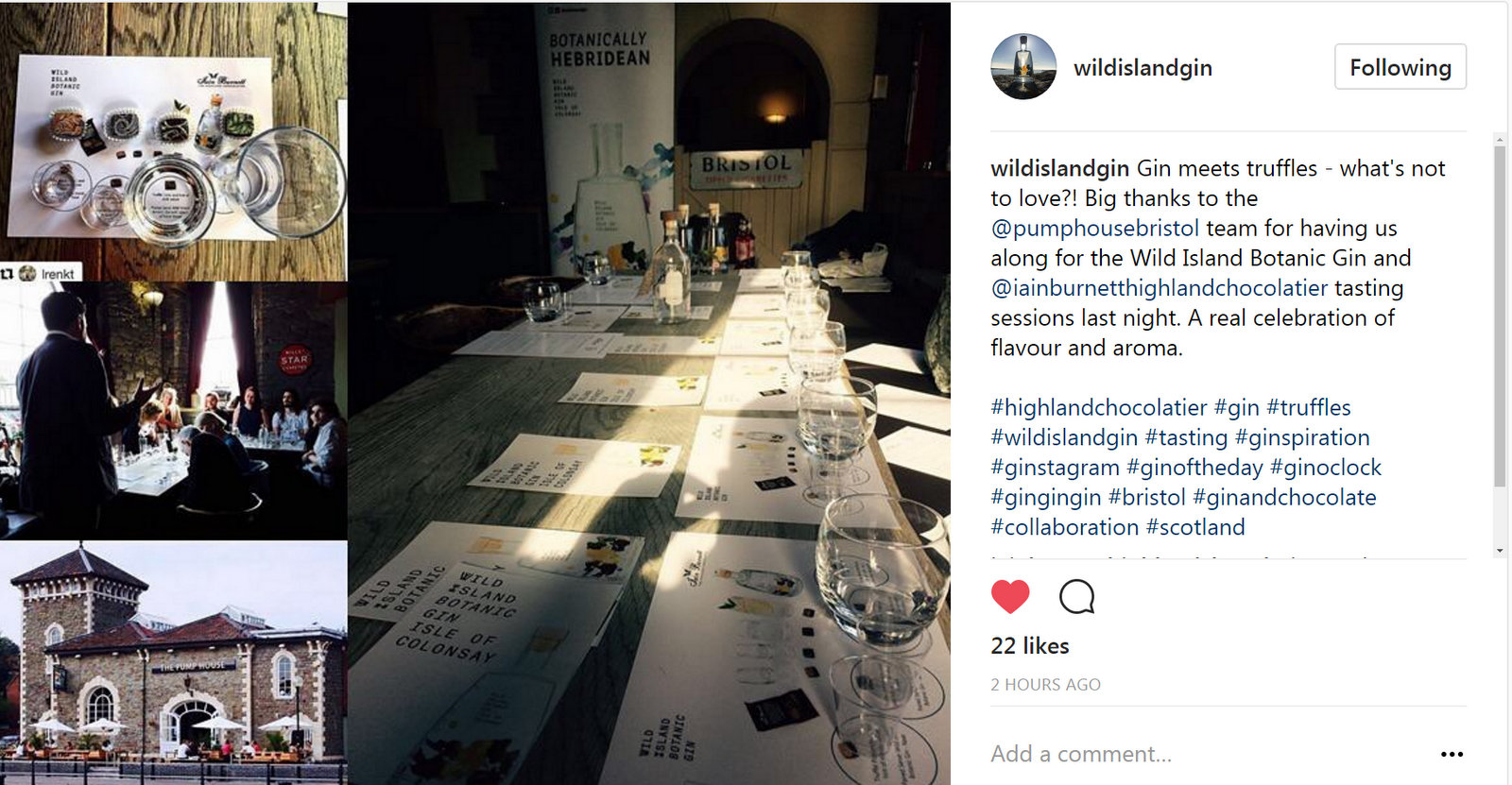 It certainly went down well last night at The Pump House in Bristol as Keith from Wild Island Gin presented our partnership for the first time!
Iain Burnett and Keith have worked together to create beautifully unique pairings of their products…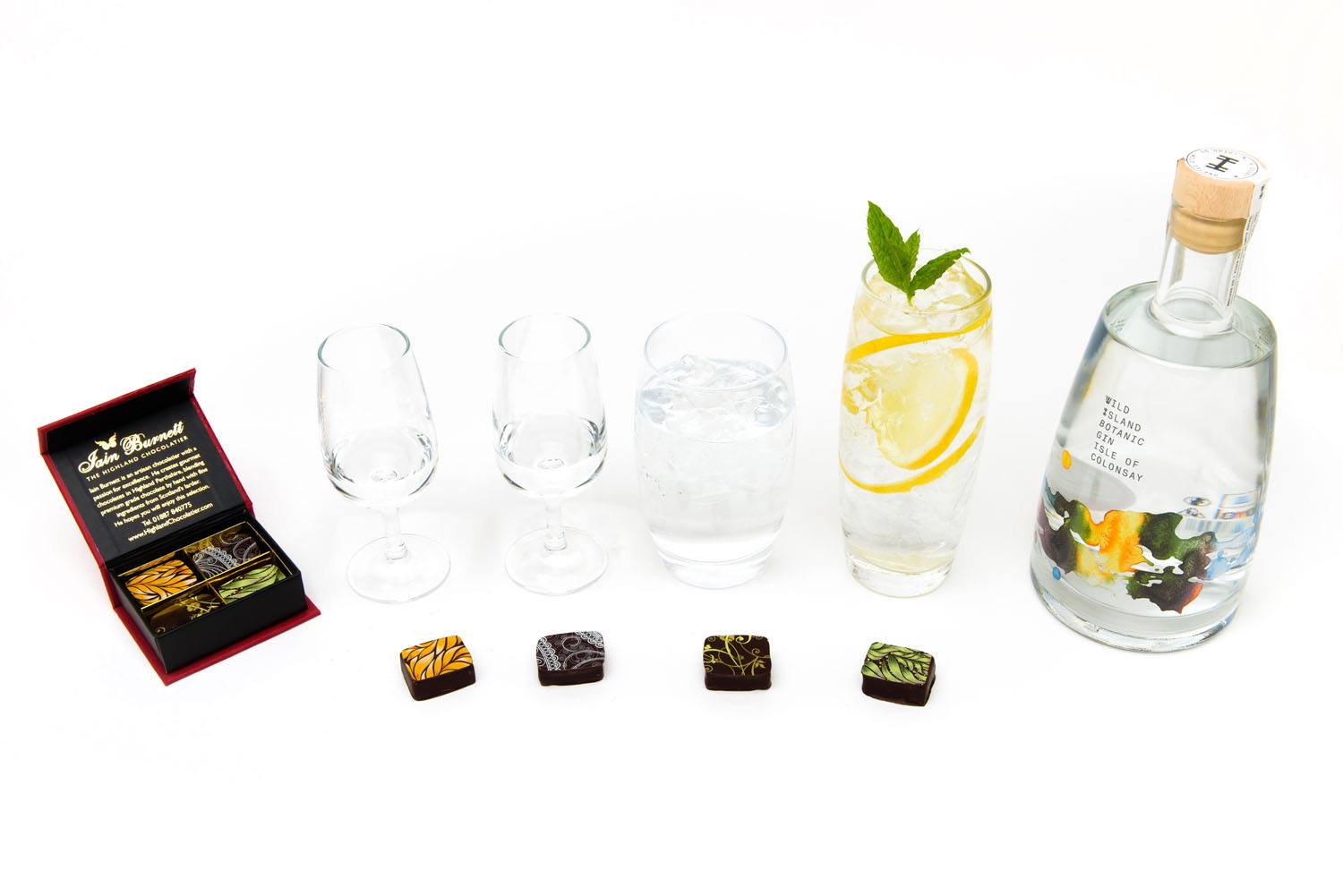 This concept of gin and chocolate is not necessarily brand new; we've seen a gin & tonic chocolate bar, as well as multiple chocolate gins, however the more subtle companionship between an array of interestingly flavoured craft gins and Iain's selection of gourmet Velvet Truffles remains more true to Iain's values as a Truffle Specialist. None of Iain's Velvet Truffles contain any alcohol. Adding something as bold as alcohol to the truffles, can overpower the gentle flavours and delicate intricacies of the São Tomé cocoa.