Velvet Truffles in the frame for major chocolate awards
MAY 31ST, 2016
Velvet Truffles created by Iain Burnett Highland Chocolatier to a top-secret recipe have been named as finalists for the Oscars of the chocolate world, the International Chocolate Awards.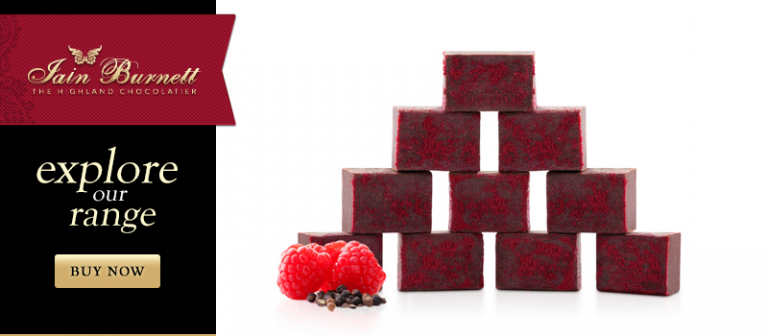 The grand jury has selected Iain Burnett Highland Chocolatier's Velvet Truffle – Classic in the Milk Chocolate Ganaches or Truffles category and the Caramel and Liquorice Velvet Truffle in the White Chocolate Ganaches or Truffles category for the British National Competition of the International Chocolate Awards. These pure unenrobed truffles were previously only available to top chefs but Iain Burnett the Highland Chocolatier developed a range for sale to the public as well as the catering trade. The range includes seven flavours from those with white chocolate, lime with a hint of chilli to fruit based with raspberry and black pepper, to the decadently rich Dark Velvet Truffle made with São Tomé cocoa.
The truffles were shortlisted for the International Chocolate Awards after an initial technical selection and two days of rigorous judging in the main round. Final award winners will be selected from the shortlist after private voting and announced at a ceremony in York on 16 June 2016.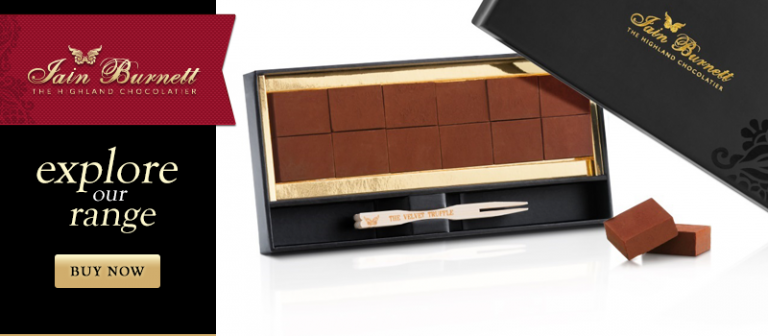 In addition, the full range of Iain Burnett the Highland Chocolatier's seven Velvet Truffles have been selected as finalists for the Scotland Food & Drink Excellence Awards with winners due to be announced on 2 June 2016. These awards recognise excellence in Scottish food and drink across 19 entered categories. Enrobed Velvet Truffles were named the coveted Product of the Year award in the 2013 Scotland Food & Drink Excellence Awards.
Based at Grandtully in Highland Perthshire, Iain Burnett started working on the now famous Velvet Truffle over 10 years ago and is now Scotland's most awarded chocolatier. In 2015 he won worldwide acclaim at the International Chocolate Awards with his Velvet Truffle marked as the world's Best Dark Chocolate Truffle without artificial additives or flavourings. He also won two further awards for his Passion Fruit & Mango Velvet Truffle and his Raspberry & Black Pepper Velvet Truffle. The awards recognise the finest quality chocolate from over 40 countries and reflect international tastes, offering a level playing field for chocolatiers worldwide.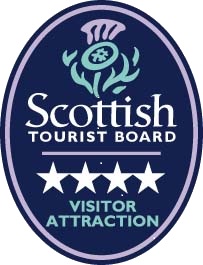 Iain Burnett's kitchen is next to the Scottish Chocolate Centre, which has become a four star attraction for locals and visitors who travel far to enjoy the coffee house, gift showrooms, gourmet chocolate shop and tours of the centre. Another shop runs in St Andrews and the chocolates are delivered to chefs and customers across the UK and internationally.
Iain Burnett prizes simple, natural ingredients in his chocolates, combining chocolate from the South Atlantic island nation of São Tomé and Príncipe with crushed fruit, fresh local cream from a particular herd of Friesian cows, and local honey.
To book tours at the Scottish Chocolate Centre or buy chocolates, visit www.highlandchocolatier.com or call 01887 840775.