Upcoming Easter Treats
JANUARY 29TH, 2016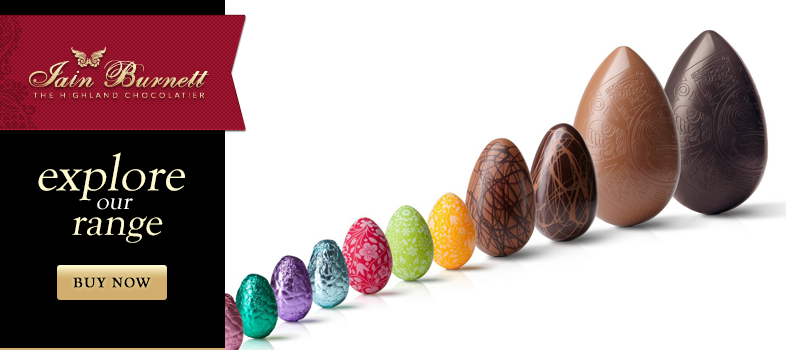 As Winter passes into Spring, we transition towards the next big holiday on the chocolate lover's calendar: Easter. We associate this holiday with eggs, spring animals, and all things chocolate. That is why at The Highland Chocolatier we know just how important this holiday is for many people, and we have a variety of Easter chocolate for sale – and some that are coming soon! – to get you and your family into the Spring and Easter spirit.
Luxury Easter Eggs for The Whole Family
It's traditional for us to give Easter eggs to be eaten on Easter Sunday every year. Children especially love the excitement of a chocolate gift to look forward to opening up in the morning. Any excuse to have a bite of chocolate before lunchtime is always a welcomed one! With you and little ones in mind, we have handcrafted our very own luxury easter eggs, available in striped milk and striped dark chocolate varieties depending on your tastes. Each of these eggs come with six milk, dark and white Belgian Praline chocolate eggs wrapped in luxurious foil, all sealed up in a beautiful bag and sealed with seasonal coloured raffia. If you prefer swirls and drizzles in your egg patterns, why not try our Milk and Dark Chocolate Drizzle Easter Eggs? Made with the same delicious chocolate and wrapped with mini Belgian Praline eggs, it is as beautiful a centerpiece as it is delicious. You'll be so excited to open up your gourmet chocolate egg that you'll be tempted to have a bite early!
Looking for a suitable vegan alternative Easter egg for you or your family? We also have available our fiery Luxury Chinese Ginger Dark Chocolate Egg that is deliciously tempting and suitable for vegans! Handmade in our Highland Chocolatier Sao Tome dark chocolate, it is encrusted with pieces of Chinese ginger to give that delicious, hot kick that any ginger lover will adore. It also comes with 6 individual mini milk, dark and white Belgian Praline eggs for a little bit of extra special Easter chocolate gift magic. We also sell these smaller Belgian Praline Eggs individually for an additional Easter gift idea.
Fruits for Spring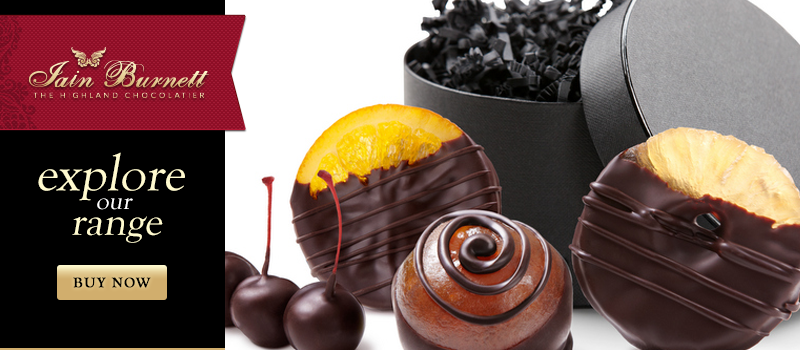 If sweet fruits are more your thing, we offer a great range of chocolate dipped fruit to suit every fruit flavour preference out there. What's more, we provide beautiful gift wrapping and boxes for every Dipped Fruit Selection Classic box that make it a great Easter gift. We will even be able to wrap up your item in a seasonable ribbon especially for Easter. Within the classic selection box are a small selection of some of our favourite chocolate fruits we have available on our website and in our stores that are gently candied for over a week to give them a great sweet taste and coating that preserves their natural juices and flavours. Including a whole clementine, three pairs of cherries, a pineapple slice and an orange sunrise slice all dipped in our best dark chocolate, you can't find a more perfect little Easter gift this spring for flavour.
Little Discs of Goodness
We all love a chocolate Florentine here at The Highland Chocolatier and we are proud to offer a delicious selection for you that defines the Florentine as one of our most popular selections to date. For Easter, we would recommend our gift boxes of Pistachio & Almond, and Mixed Chocolate Florentines. These little discs of chocolate make a great post or pre-meal snack giving you and your family a little taste of our finest quality chocolate with every little bite you take. The box of mixed Florentines especially is a great way to sample our various chocolate types in one neat box full of Easter chocolate goodness. They are covered in a selection that includes cranberries, whole nuts, apricot, and even fiery ginger for those who like a bit of heat to their chocolate. They make the ideal Easter gift for anybody who loves chocolate and doesn't want a traditional Easter egg.
The All-Year-Round Easter Treat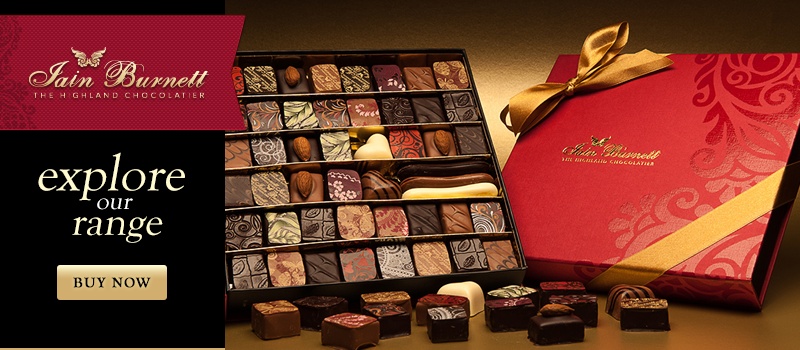 Want something that lasts a little longer than just the day? Our range of chocolate hampers filled with treasures like our Chocolatier's Selection Box may be the item that you are looking for. Filled to the brim with some great treats and made to be a beautiful gift, you and your family can celebrate Easter in style with this basket of treats. We are sure a certain Easter Bunny would be quite jealous of these black wicker baskets! Offered in a range of prices to suit any budget with our hand selected range of items, find your perfect Easter treat in our hampers today. From Dark Hot Chocolate Flakes to White Chocolate Coated Strawberries and Raspberries, there is something for everyone to enjoy – and you can keep enjoying your gift long after Easter is over. Take your new hamper for a great Springtime picnic or just sit back and relax with a mug of our hot chocolate. You'll find something that suits you and your loved ones this Easter with us.
Our full Easter range will be available in the coming weeks and we welcome any questions you may have for us about our products, shipping, or dietary requirements. Contact Us today to find out more about our Easter chocolate range and learn more about all of our ranges. We will be happy to help!