Unveiling the World's First Ruby Velvet Truffle
JULY 27TH, 2018

The Fourth Type of Chocolate
Iain is announcing a world first with the unveiling of a Ruby Velvet Truffle!
Recently launched after a decade of development, ruby chocolate is being hailed as the "fourth type of chocolate". So named for its natural pink colour and fruity flavour, it has so far only had limited release in select countries—making it all the more tantalising for consumers, chefs and chocolatiers alike.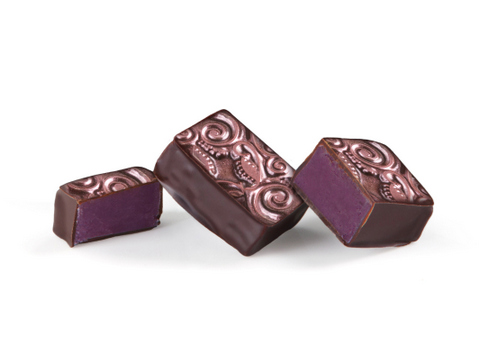 Comprised of a highly unique combination of flavour compounds, naturally present in the beans, ruby chocolate brings a new spectrum of possibilities to Iain's gourmet chocolate kitchen. Not much has been revealed about how ruby chocolate has been developed, only that there are precursors in some cacao beans that, handled carefully, produce a fruity pink chocolate.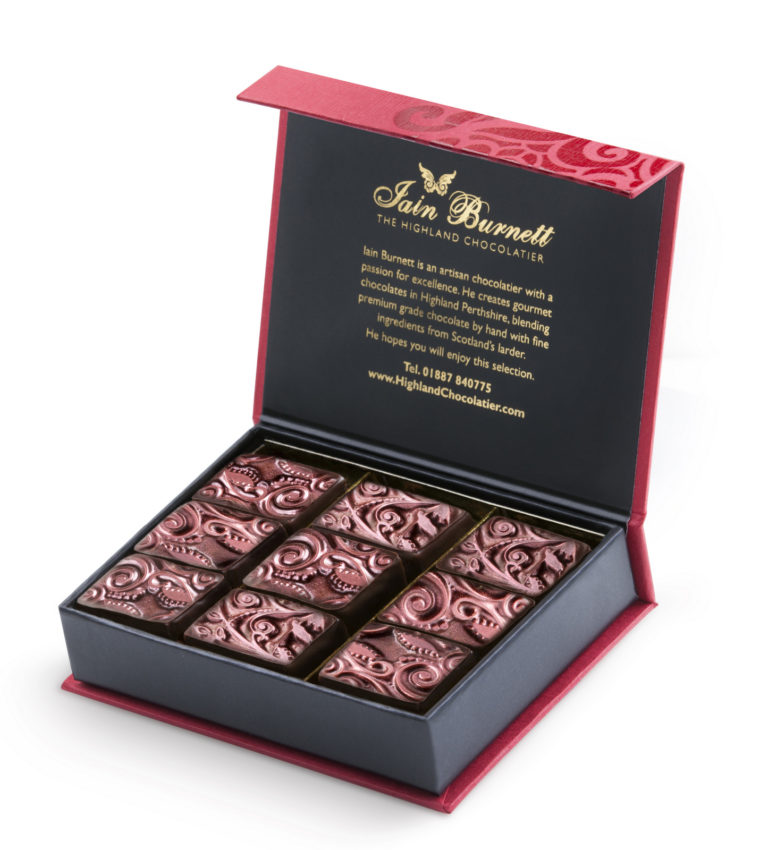 A World of Possibilities
Excited by the arrival of ruby chocolate samples in his kitchen, Iain has been eager to experiment with new tastes and pairings, explaining "Ruby chocolate acts somewhere between white and milk chocolate, with a creamy yet tangy berry note. For a chocolatier, the unique flavour notes are fun to work with and open a world of possibilities."
Inspired by a recipe he created for the Queen's birthday using Her Majesty's own blackcurrants, Iain realised the ruby chocolate would be a perfect match, "The natural creaminess yet acidic fruitiness of the ruby is beautifully accentuated with the tang of crushed blackcurrants for a powerful experience – and a vibrant burst of violet colour! I think it will be awhile until the full potential of the ruby bean is reached. In the meantime, we have just begun to have fun with this, starting with The Ruby Velvet Truffle.
For the culinary craftsman to the consummate chocoholic, this is truly a taste experience not to be missed, order The Ruby Velvet Truffle here!