The World's Best Dark Chocolate Truffle is Scottish!
OCTOBER 26TH, 2015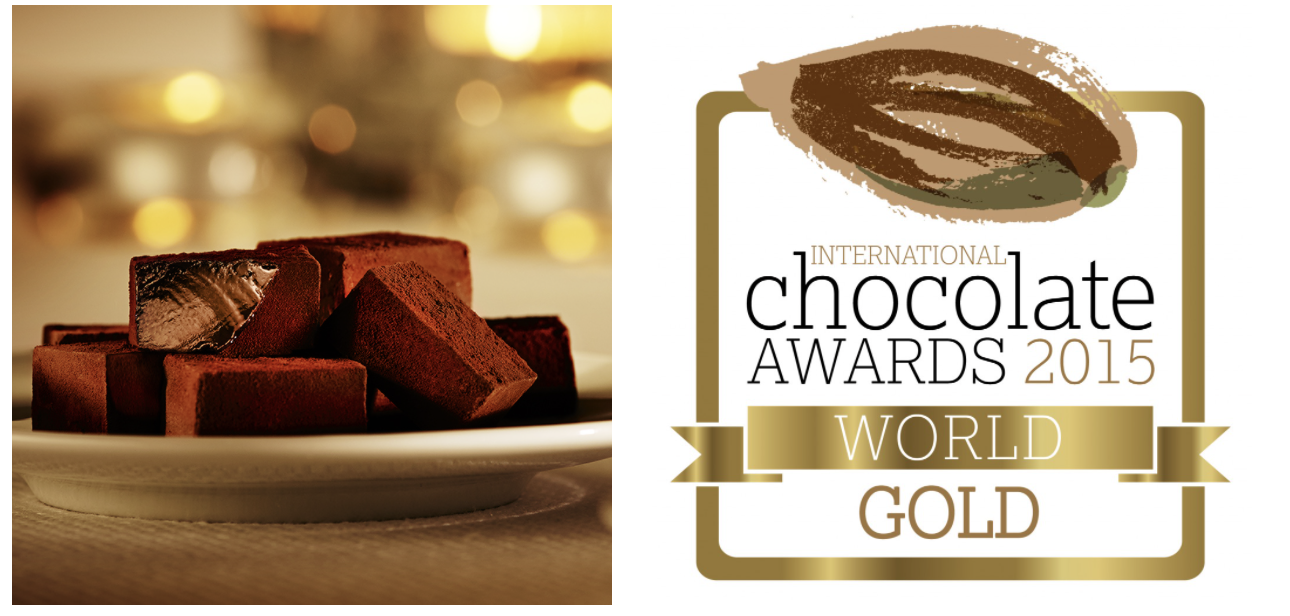 Iain Burnett Highland Chocolatier, Scotland's most awarded chocolatier, has been credited as creator of The World's Best Dark Chocolate Truffle without any added flavourings! Tens of thousands of chocolates from over 40 countries were judged by world class chefs, sommeliers and food experts to decide on this Gold International Chocolate Award. A further two of Iain Burnett's Velvet Truffle flavours received Silver Awards for The Velvet Truffle – Passion Fruit with a Touch of Mango and The Velvet Truffle – Raspberry & Black Pepper.
The International Chocolate Awards held their World Finals at The Chocolate Show in London, Olympia, Kensington to bring Chocolate Week 2015 to a close.
Already a winner of three awards for his unique Velvet Truffles in the UK finals earlier this year, Iain's exquisite Velvet Truffles have now received this crowning recognition in the elite world of the very finest chocolate. The entire Highland Chocolatier team are thrilled about the achievement and are proud to receive such an amazing accolade.
"After a decade of striving for excellence, it is exciting that this recognition is given to the Velvet Truffle in its purest form – fresh cream from a single herd of Perthshire cows meticulously combined with a rare chocolate from the island of São Tomé" Iain said. "In front of the world, the judges have identified the dedication of a small team of artisans in Highland Perthshire who create a unique truffle of unparalleled texture and purity".
The International Chocolate Awards recognise the finest quality chocolate from around the world. The awards reflect international tastes, offering a level playing field for world-wide entries overseen by a Grand Jury who travel to each competition. The judging panel is made up of a cross section of experts, food journalists and pastry chefs. Prizes are separated according to category with one Gold and a number of Silver awards available in each. The categories, which range from truffles to bars, are designed to reflect current tastes and exquisite offerings within the chocolate industry.