The Perfect Chocolate Gift for Father's Day
MAY 3RD, 2016
Father's day falls on the 19th June this year – not long now! We all know Dads can be difficult to buy for, but what's a better way to spoil him than with some luxury Scottish chocolate. Take the stress out of shopping and read our gift guide for the perfect chocolate present!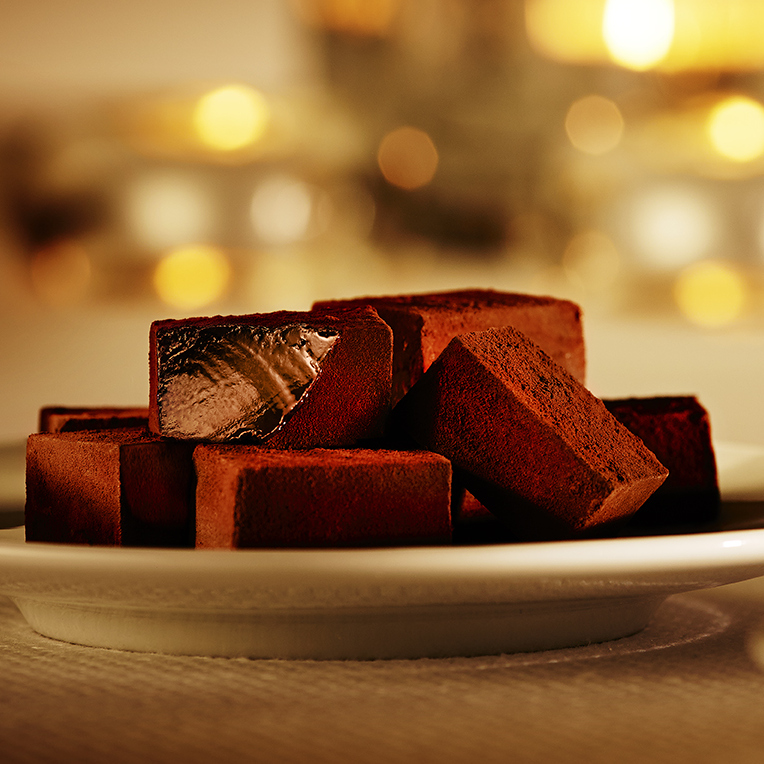 Whiskey Chocolate
Did you know The smell of chocolate increases theta brain waves, which triggers relaxation? What better for your Dad this Father's Day to relax than to kick back with our selection of Whisky Chocolate. If he enjoys both the taste of chocolate and whisky, he will soon be hooked on these.
Carefully chosen these chocolates are the perfect hybrid of tastes. Whisky in Gaelic reads 'uisge beathe', which means 'water of life' – all of our whisky chocolates are made with the following whiskies covering the Top Fifty Malts from the length and breadth of Scotland.
Bunnahabhain 12 Year Old7
Cragganmore 12 Year Old
Caol Isla 12 Year Old
Dalwhinnie 15 Year Old
Glenfiddich 12 Year Old
Glenkinchie 12 Year Old, Lagavulin 16 Year old
Oban 14 Year Old and Talisker 10 Year Old.
Gift Hamper
Can't choose between our delicious range of chocolates – not worry we have the perfect gift wrapped all in one. Our range of enchanting chocolate hampers come in all shapes and sizes and start at £54.95.
Starting with our Gourmet Chocolate Hamper, which provides a taste from the Highland Chocolatier range as well as including a selection of artisan chocolate treats. This package features a beautiful box of Nine Award Winning handmade chocolates made with São Tomé cocoa and fresh Perthshire cream. The ideal chocolate gift for a chocolate gourmet.
The Chocolatier's Selection – Box of 9 Chocolates (88g)
1 Decorative Tin of Dark Hot Chocolate Flakes (200g)
1 pack of Luxury Fudge Dipped in Milk Chocolate (115g)
1 Iain Burnett Highland Chocolatier mug.
Why don't you and your love ones send a gift together this Father's Day? As mentioned our hampers range in sizes and if you would like to send your Dad a chocolate extravaganza The Deluxe Chocolate Hamper is the one for you
The Chocolatier's Selection – Box of 30 Chocolates (290g)
1 Decorative Tin of Luxury Fudge (200g)
1 Decorative Tin of Dark Hot Chocolate Flakes (200g)
1 pack of Turkish Delight Dipped in 70% Dark São Tomé & Milk Chocolate (115g)
1 Pack of Cinder Toffee Honeycomb Dipped in Milk Chocolate (100g)
1 70% Dark São Tomé Chocolate Bar (100g)
1 Raspberry encrusted 70% Dark São Tomé Chocolate Bar (100g)
2 Iain Burnett Highland Chocolatier mugs.
At Iain Burnett Chocolatier we are happy to help with any product enquiries. If you have any special preferences, feel free to enter them at checkout as "Special Product Requests" and we will substitute an equivalent that suit your needs. The full range can be seen by visiting our Gourmet Shop.
Luxury Chocolate
Looking for something extra-special for your Dad? Simply indulge in the Chocolatier's Selection – a box of 48 chocolates. This award winning gift is perfect for sharing, beautifully designed this treasure chest of chocolates is a gift he will remember for years to come. Inside is home to the luxurious Velvet TruffleTM, as well a selection of real fruit and natural spice infused silky smooth truffles, smooth and textured pralines and German marzipans all enrobed in milk or 70% single origin cocoa chocolate together with Heart of Gold with a soft caramel centre, White Hearts and Langue de Chat mini bars of dark, milk and blonde chocolate.
A Little Extra for Father's Day
Looking for something small but with lots of chocolatey taste? Our Dark Chocolate Rolled Coffee Beans may be small but they're packed with flavour. A perfect added extra or a last minute surprise for Dad!
Gift Voucher
If you can't choose between all of these wonderful gifts but know he would love a chocolate gift this Father's day, invest in an E-Gift Card, schedule and send your gift card with a message of your choice. Meaning you can send your Father a gift quickly and from anywhere in the world!