The New Caramel Velvet Truffles!
NOVEMBER 23RD, 2018


You may remember Iain Burnett accidentally caramelizing one of his Velvet Truffles with a twist of liquorice which, after a little refinement, went on to be awarded the Best Truffle in the World!
Inspired by the incredible response from chefs and customers, Iain has been working for the last 2 years to create, not a common sugary caramel, but a pure caramelized truffle.
He has finally been successful and is somewhat relieved to launch both a Pure Caramelized Ganache Velvet Truffle AND a Sea Salted Caramel Velvet Truffle. Iain gives the classic fusion of caramel and chocolate his signature artisan spin, resulting in two jaw-dropping, show-stopping taste sensations!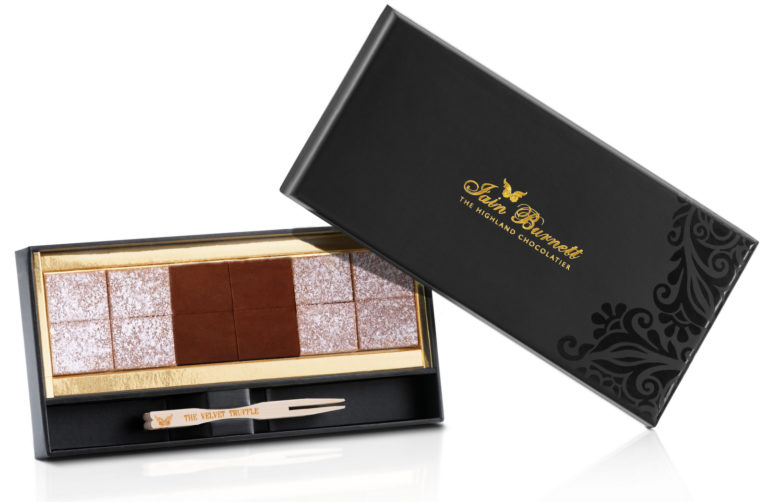 About his latest creations, Iain says, "I really wanted to discover how to caramelize the ganache itself – not just another sugary caramel. I spent so long investigating the science of caramelization and so many old methods. The breakthrough came by using a fresh cream and a milk chocolate, both containing notes of caramel, then discovering how to caramelize the ganache itself. I have a feeling that the salted caramel version is going to be very popular, as the way I've found to add the sea salt makes it 'pop' out beautifully."
Just in time for Black Friday, the new Caramel Velvet Truffles are available in mixed enrobed selection boxes, or as unenrobed Velvet Truffles.
Iain can't wait for you to try them!