Iain Burnett the Highland Chocolatier Sweeps the Board at International Chocolate Awards
JUNE 21ST, 2016
Chocolatiers at Iain Burnett the Highland Chocolatier are celebrating after winning three separate awards at the International Chocolate Awards.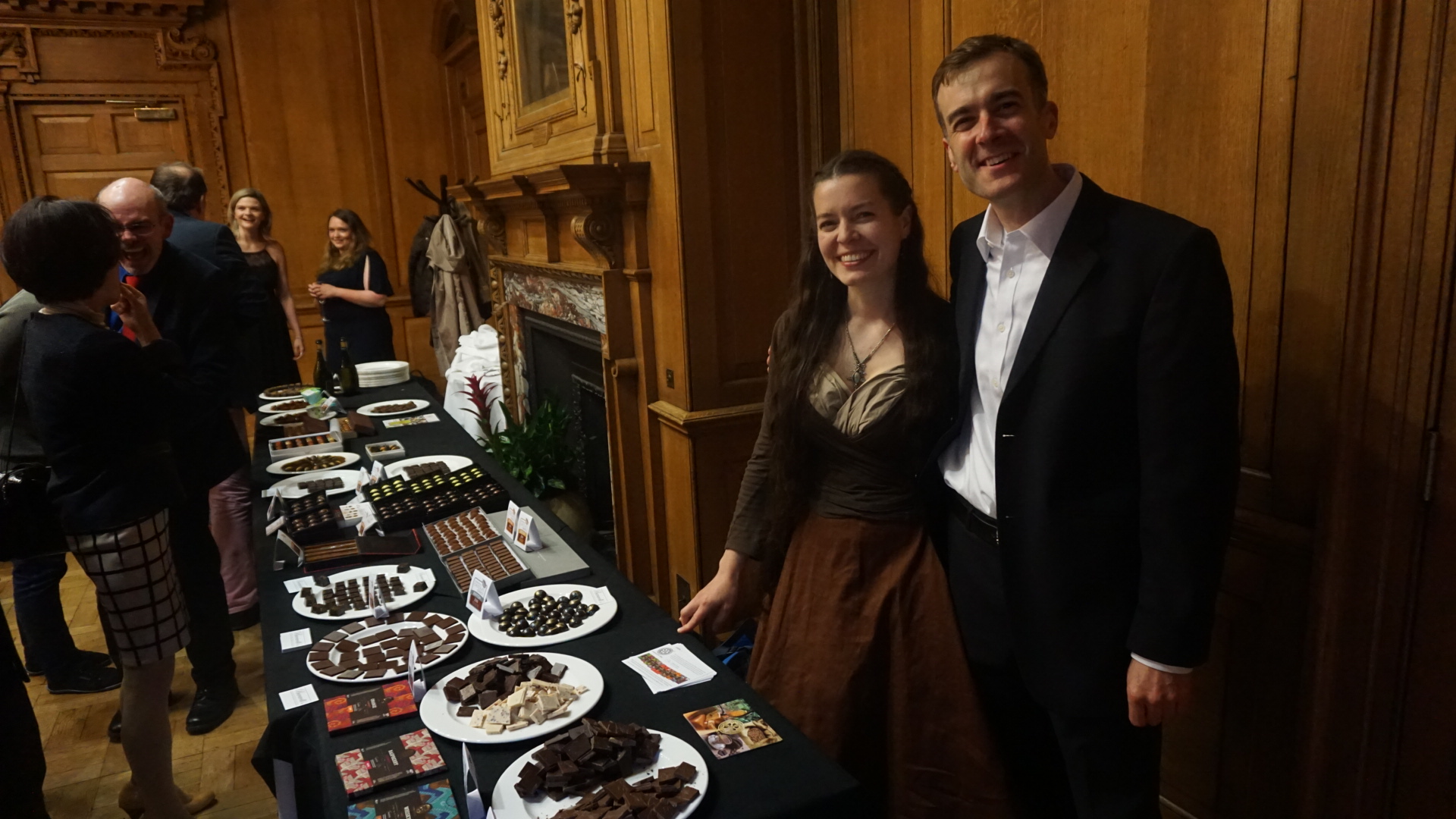 After being awarded Best Dark Truffle in the world in October 2015 at the International Chocolate Awards, the Velvet Truffle has now been named Best Milk Truffle and Best White Truffle in Britain.
The grand jury also awarded gold to the Highland Chocolatier's milk chocolate Velvet Truffle – Classic and the Velvet Truffle Caramel and Liquorice in the milk chocolate truffle and white chocolate truffle categories respectively, for the British National Competition of the International Chocolate Awards.
A unique additional award was given to the Velvet Truffle Caramel and Liquorice Velvet for the exceptional number of points it was awarded by the judging panel.
Both Velvet Truffles will now compete alongside entries from across the world to win the accolade of the best in the world.
Based at Grandtully in Highland Perthshire, Iain Burnett started working on the now famous Velvet Truffle over 10 years ago and is now Scotland's most awarded chocolatier.
The chocolatier's kitchen is situated next to the Scottish Chocolate Centre, which has become a four star attraction for locals and visitors who travel far to enjoy the coffee house, gift showrooms, gourmet chocolate shop and tours of the centre. Another shop operates in St Andrews and the chocolates are delivered to chefs and customers across the UK and internationally.
Iain Burnett, who prizes simple, natural ingredients in his chocolates, said: "Many years of work has gone into the Velvet Truffles so it's fantastic that such a pure ganache – just rare cocoa and a very particular fresh cream without additives – is recognised by pastry chefs, restaurateurs and members of the international Grand Jury.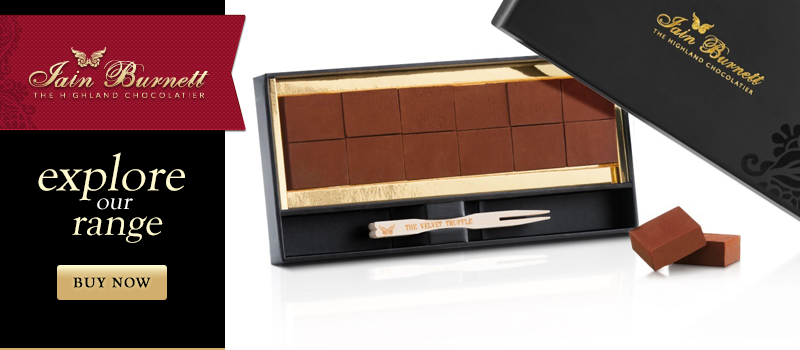 "The Velvet Truffle- Classic was the one chosen by Albert Roux himself – due to its incredible texture and purity his customers could enjoy just the flavours and textures of the cocoa and cream itself without any hindrance of preservatives or even a hard chocolate shell. With the Velvet Truffle, Caramel & hint of Liquorice, the caramelization of a high cocoa butter white chocolate ganache was one of those kitchen accidental eureka moments – it definitely has been a hit during our tasting trials!"
These pure un-enrobed Velvet Truffles were previously only available to top chefs but Iain Burnett the Highland Chocolatier developed a range for sale to the public as well as the catering trade.
The range includes seven flavours from those with white chocolate, lime with a hint of chilli to fruit based with raspberry and black pepper, to the decadently rich Dark Velvet Truffle made with São Tomé cocoa.