Tea & Chocolate: A Perfect Pair
OCTOBER 15TH, 2018

Brew up for Chocolate Week…
This week heralds the annual celebration of Chocolate Week in the UK!
To celebrate, Iain Burnett has launched the Tea Pairing Selection Box – for what could be more quintessentially British than a perfect cup of tea with your gourmet chocolate?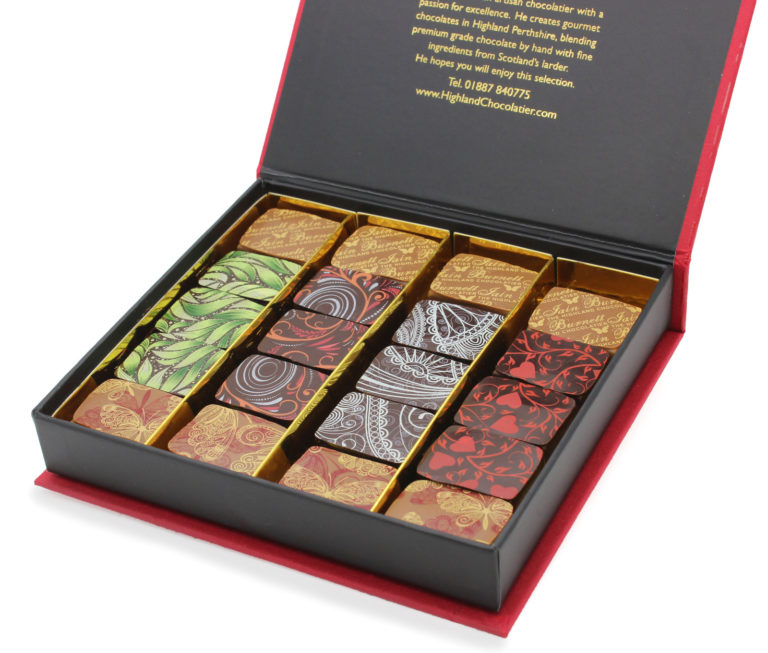 Created in collaboration with friends at Wee Tea Company, the Tea Pairing Selection is the perfect Chocolate Week indulgence for tea and chocolate devotees alike.
This fragrant mix of award-winning, handmade Velvet Truffles and pralines has been expertly matched by Iain to beautifully harmonise with a variety of your favourite classic teas, including Breakfast Tea, Earl Grey, Darjeeling, Mint & Green Teas, and Chai.
When enjoyed together, the chocolate and tea emphasise one another's flavours and aromas, providing a rich, warming experience. Tasting notes are included to help you unravel the subtle compounds playing out on your palate, and to get the most out of your tea pairing adventure.
So, brew a cup of your favourite tea and get cosy for Chocolate Week with this new companion box!
Wishing you a happy Chocolate Week from Highland Perthshire.