Strawberry Fields Forever
JUNE 13TH, 2018

A Divine Taste of Scottish Summer
Scottish summertime heralds the arrival of many wonderful things — breathtaking landscapes in full bloom, longer days punctuated with lavender twilights, glittering sunshine (fingers crossed), and strawberry season!
What better way to savour this versatile, heavenly fruit than by enjoying it with one of its most consonant companions: chocolate. Iain has meticulously crafted a selection of exquisite products combining crushed strawberries and his signature gourmet chocolate– each a delectable homage to the unfolding summer season.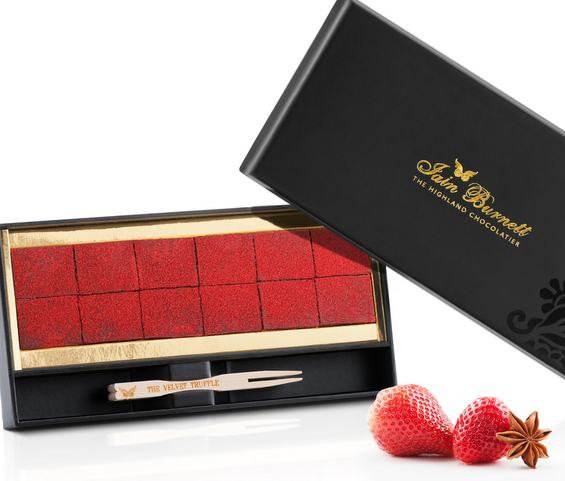 Limited Edition Strawberry & Star Anise Velvet Truffle
Nothing could be a more decadent celebration of the beloved summer berry than Iain's signature "naked" edition of unenrobed Strawberry Velvet Truffles. Infused with real strawberries and sweet star anise, and currently on a promotion of 30% off, this award-winning milk chocolate truffle has never been more tempting.
Previously only available to Michelin Star and AA Rosetted Chefs, Iain has made a strictly limited number of his fruit infused pure ganache truffles in box sizes of 6, 12 and 18. They are only available while stocks last, so have your truffle forks at the ready and don't miss this taste experience!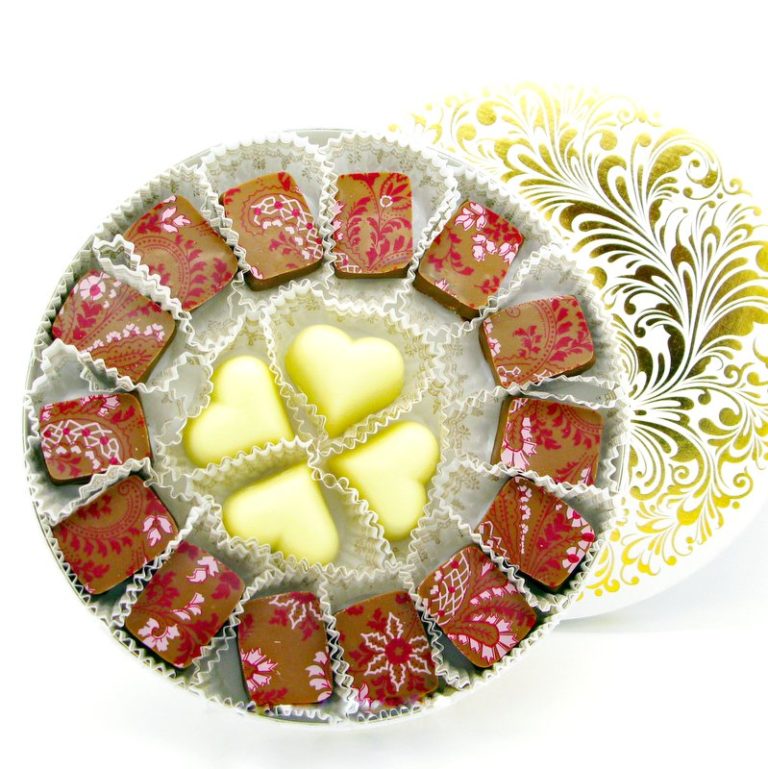 Strawberries & Cream : A Love Match
With Wimbledon just around the corner, The Highland Chocolatier is once again serving up the popular Strawberries and Cream selection box. A beautifully ornate white and gold round box, filled with Strawberry Velvet Truffles and luxurious White Velvet Hearts.
Winner of the Great Taste Gold Award, the Strawberry Velvet Truffle blends pure fruit coulis ganache with a touch of star anise. For the cream: Iain's White Velvet Hearts mix rich white chocolate ganache with decadent triple Madagascan vanilla, delicately encased in a heart shaped shell.
A stunning take on the quintessential summer dessert.