Stocking Up for Christmas!
DECEMBER 11TH, 2018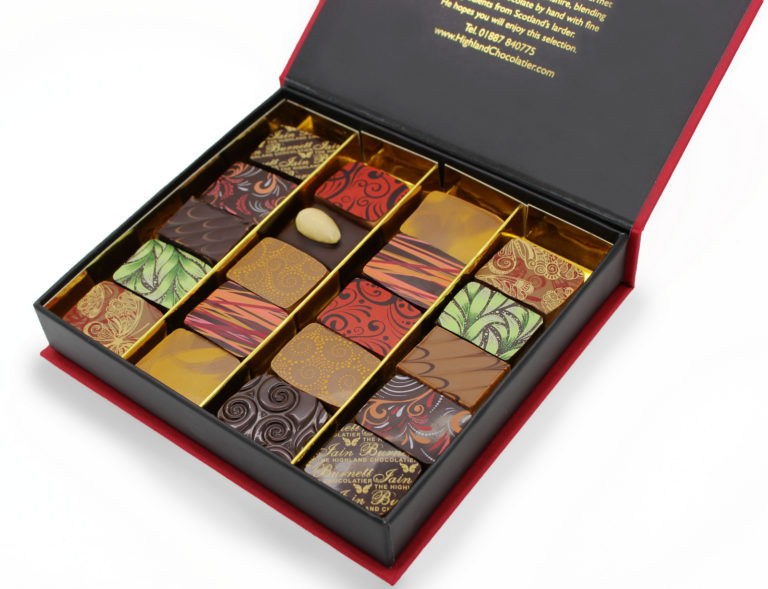 The Season Ticket…
Christmas is fast approaching and Iain is presenting all new, deliciously warming handmade chocolate to celebrate the winter season.

The Winter Selection Box could not be more suited to the winter season — 20 artisan chocolates, meticulously chosen for their spices and infusions, as a toast to the cold. Open this box for an instant warm-up — bursting with cinnamon, clove, orange, ginger, mint & more!
Yule Love It!
Iain is also premiering three new limited edition chocolate bars – Candied Lemon on White Bar, Candied Orange on Dark Bar and the White Raspberry Bar. For those who love Iain's chocolate dipped fruits — these are an absolute must-try! Real, decadently candied fruits, hand-scattered onto Iain's white and dark chocolate. Ideal for Christmas stocking stuffers or a pick-me-up after a long day of Christmas shopping!
Browse the full Christmas range here.