St. Andrew's Day with Scotland's Most Awarded Chocolatier
NOVEMBER 29TH, 2017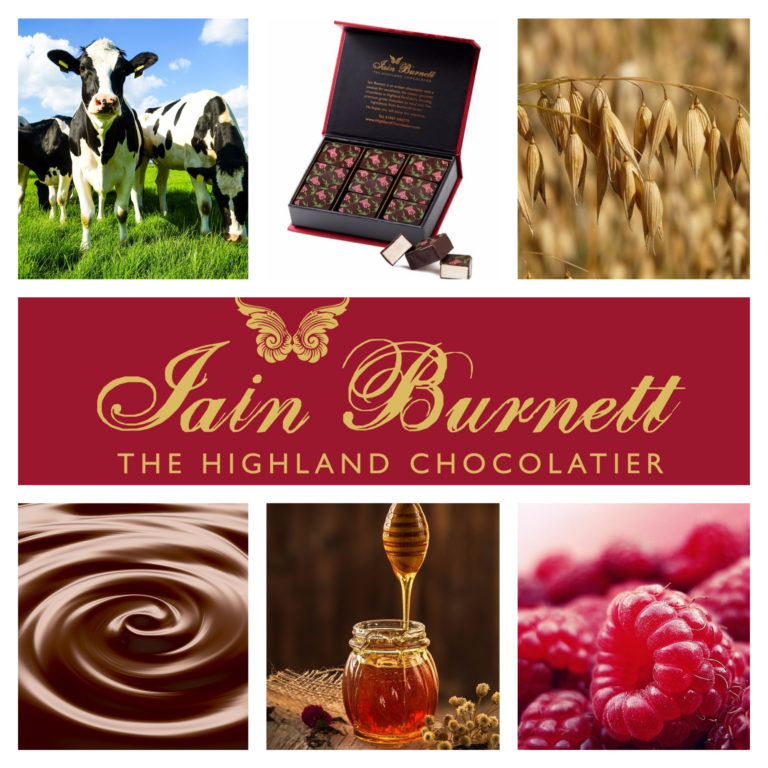 St. Andrews Day at Iain Burnett The Highland Chocolatier
The 30th of November is St Andrew's Day. A day when Scots and Scots-at-heart pay homage to the patron saint of Scotland, and celebrate our national day.
St. Andrew's Day is usually commemorated with special events and celebrations honouring Scottish heritage, history and culture.
What better way to mark the day than by indulging in artisan chocolate, handmade by Scotland's most awarded chocolatier.
The White Raspberry Velvet Truffle was crafted by Iain as a tribute to his Scottish roots, and is modelled after the traditional Scottish dessert, Cranachan.
Typically this classic dessert is a mixture of whipped cream, whisky, honey and fresh raspberries, with toasted oatmeal.
The White Raspberry Velvet Truffle blends only fresh Scottish ingredients, combining crushed raspberry and creamy white chocolate ganache, and sweetened with Scottish heather honey.
While none of Iain's chocolates contain alcohol, they are expertly matched to pair beautifully with a number of favourite whiskeys and gins.
Iain recommends the Ledaig 15 Year Old malt whisky as the companion to The White Raspberry Velvet Truffle.
Slàinte mhath!