Spring Into Sweet Chocolate Covered Fruits
FEBRUARY 23RD, 2016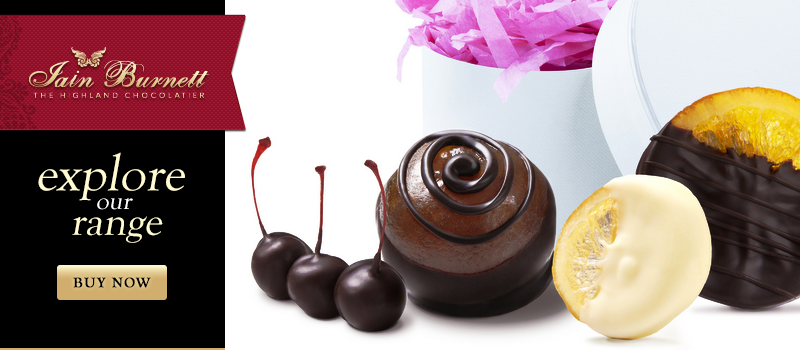 Although the weather may appear to say differently here in Perthshire, we are now starting to see the seasons change from Winter to Spring. With this new season comes warmth, new life, and plenty of new flavours to delight your senses with. At the Highland Chocolatier we are especially excited for the new fruits that begin to come into season, giving more opportunities for us to let our customers experience new fruit and chocolate combinations. There is no time quite like Spring for leaping in and tasting the difference our sweet chocolate covered fruits can make.
Sweet and Sour Delights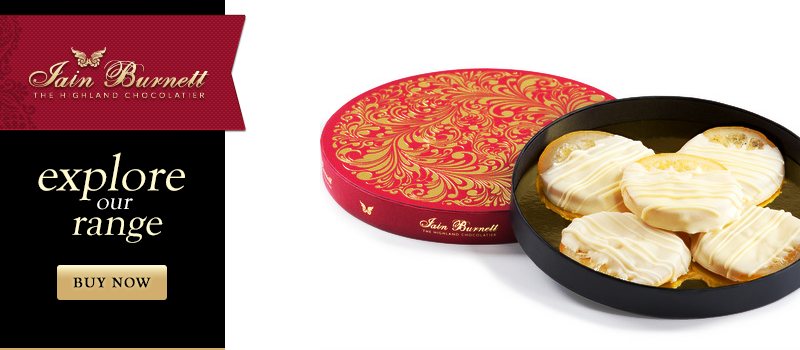 Not everybody likes to eat fruits that are commonly 'sweet' and 'sugary'. Some may prefer to go for the sour sweets in an assorted packet, and we understand those tastes perfectly. If you are looking for a gift that drips with that 'Spring' feeling, this may be the option for you. The most perfectly Spring-looking chocolate covered fruits we have are our finest Slices of Lemon Dipped in White Chocolate. We know what you are thinking – can you even eat slices of lemon? Yes!
Our chocolate covered fruits are all candied to perfection, creating a deliciously sweet taste and texture that enables you to be able to eat even slices of lemon. Lemon is a naturally juicy and delicious fruit. Candying slices of lemon brings out their juicy, bitter flavour with an accompaniment of sweetness we can't get enough of. Delicately dipped in our smooth and creamy white chocolate, you experience sweet and bitter juices mixed with delicate creamy chocolate for a truly special taste experience.
If you would prefer something a little sweeter with a familiar yet less pronounced tanginess, why not try our Orange Sunrise Slices? Slightly sweeter than lemon and candied in the same week-long process to create the most delectable treat, they are hand dipped and dressed in our Sao Tome 70% dark chocolate. Presented in a red and gold embossed box with 4 – 5 full slices, there is no reason not to get your Spring off to the best start with this gift.
Spring Fruits Fit for Royalty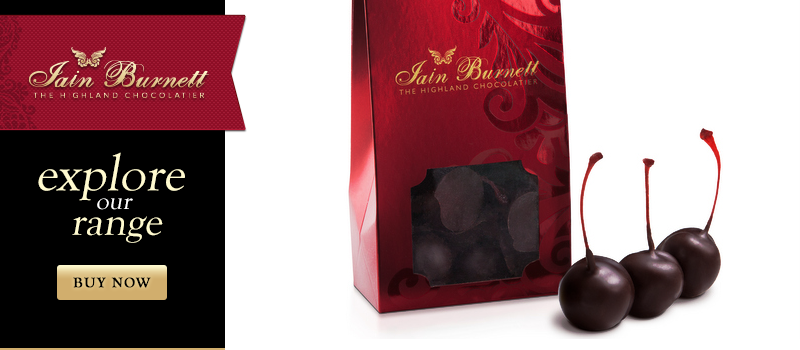 Did you know that we have supplied our chocolates for events at Holyrood Palace? Indeed, the Highland Chocolatier have the finest chocolates to offer in Scotland and our chocolates are appreciated at all events they attend. Our chocolate dipped fruits are not only perfect for Spring, but they are ideal for royalty.
If you have not yet tried our Chocolate Dipped Cherries, know that they are the Queen's favourites. Gently candied for over a week to retain their natural juices and served complete with their natural stalks, each cherry is hand dipped in our Sao Tome 70% dark chocolate for the most delicious of flavour combinations. Cherries and chocolate go together like peaches and cream, so do not miss out on our selection that is truly irresistible – even to royalty.
Whole Juicy Fruits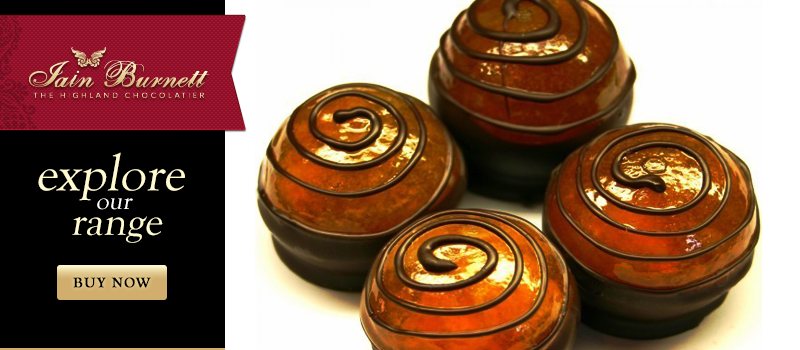 It is not only slices of fruits that offer at the Highland Chocolatier. We embrace the Spring spirit and offer whole candied fruits such as our chocolate dipped cherries. In fact, one of our favourite products is our box of 4 Whole Candied Clementines. Candied to create the sweetest layer of sugar from our delicious syrup to allow the whole fruit's juices to be contained, each bite is sweeter and juicier than the next.
Swirled with a delicate pattern of our single origin 70% dark chocolate and dipped by hand, these individual candied fruits are a real treat for any chocolate connoisseur. If you are looking for a gift idea, all of our fruits – including a whole clementine – are available in our specially selected St Clements fruit selection, decorated especially for Mother's Day gifts.
Mother's Day Chocolate Gifts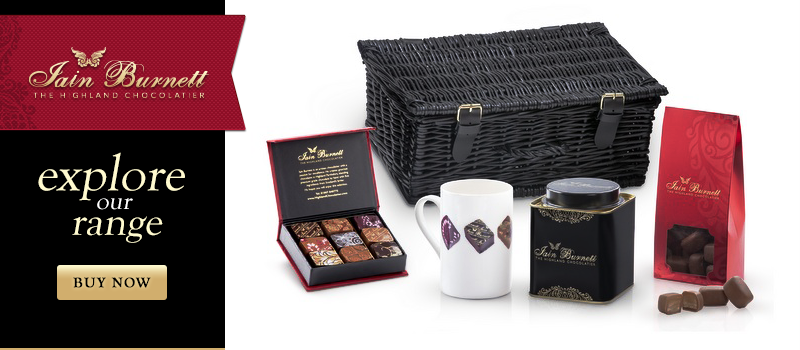 Spring is also a time for giving gifts and showing appreciation. With both Easter and Mother's Day around the corner, there is no better time to make sure you are prepared with the most delectable chocolate thank you gifts. Chocolate dipped fruits could be just what your friends and family are looking for.
Our candied lemon dipped in white chocolate is wrapped up in a special white box, topped off with a seasonal ribbon, to make an ideal gift of Mother's Day chocolates for your mum. We have other Mother's Day chocolates that would make the ideal gift, with none more luxurious than our selection of decadent chocolate hampers.
Chocolate hampers make a perfect gift for Mother's Day as they bring together some of our best loved products wrapped up in a luxurious black wicker hamper. The hamper we recommend for Mother's Day is our Gourmet Chocolate Hamper. With a selection box of 9 chocolates, a decorative tin of hot chocolate flakes, luxury chocolate dipped fudge and a special Highland Chocolatier mug to enjoy her new hot chocolate, what better way is there to tell your mum that she is loved and appreciated than with the finest selections of chocolates we offer?
Choose The Best Chocolates and Fruits
At the Highland Chocolatier, we use only the finest ingredients in all of our products we hand craft. With expertly sourced ingredients, we offer a truly luxurious gourmet experience in each chocolate. If you are looking for treats to help you get into the Spring spirit, our chocolate dipped fruits have a lot to offer all taste preferences. Go on – treat yourself or a friend this Spring.