São Tomé – Luxury Single Origin Chocolate
MAY 13TH, 2016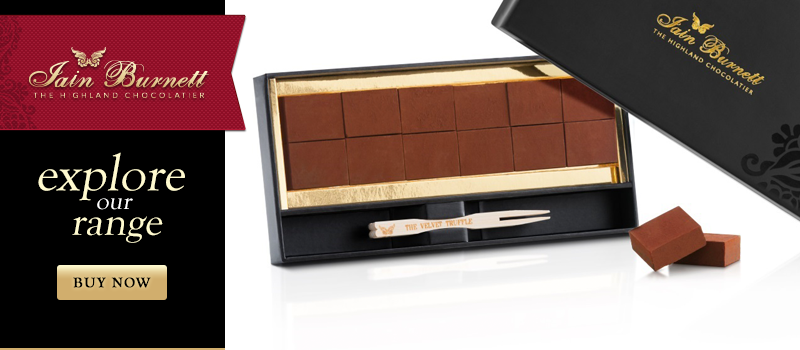 Here at the Highland Chocolatier we pride ourselves on using the most exclusive ingredients, and what could be more exclusive than cocoa sourced from a volcanic island on the equator with a population of just 160,00? The internet and electricity flicker erratically, but where the island lacks in modern amenities it makes up for in exquisite cocoa.
Chocolate Origins
The now famous cocoa that grows on "Chocolate Island", the second smallest African country, is thought to have originated deep within the forests of the Amazon River in Brazil and the Orinoco River of Venezuela, as this plant flourishes in this tropical environment. In the 19th Century sailors brought the seeds from Brazil to the islands of São Tomé and its twin island Príncipe.
Thanks to the rich volcanic soil, the seedlings took to the ground exceptionally well and by the time we reached the 20th century, São Tomé was the world's biggest cocoa producer. Ironically, although the island is famous for their world-class cocoa, no chocolate is for sale on the island.
Dark Chocolate Delights
The love we have for dark chocolate as a nation is no secret and not only does rich, bittersweet chocolate offer instant gratification in taste, dark chocolate also comes with health benefits too. One 100g bar offers:
11 grams of fibre.
67% of the RDA for Iron.
58% of the RDA for Magnesium.
89% of the RDA for Copper
98% of the RDA for Manganese.
Of course, that is rather a lot to consume in one serving, so we recommend this treat is enjoyed in moderation.
The 100% Bar
Our devilishly dark 100% dark cocoa bar doesn't contain any sugar, so technically cannot be classed as chocolate. However, this did not stop our expert chocolatiers creating this perfectly smooth bar. Enjoy a single square on its own and sink into the pleasure of the melting taste, or add to meat dishes, casseroles and of course desserts for a unique flavour. If the 100% bar isn't for you we have a complete chocolate selection range to suit every taste.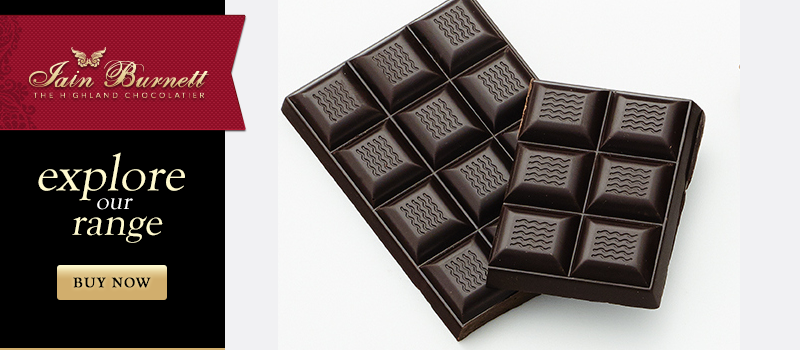 The 70% Bar
Not of all us have the palate to enjoy the bitterness of the 100% bar, but worry not as we've created the more subdued, but never the less perfect 70% bar. This chocolate is used to make the majority of Iain Burnett's chocolate and fuses the delicious floral notes of the São Tomé cocoa with specially selected Scottish cream, chosen from a single herd of cows. What's more, with every purchase of the 70% dark bar, 10p goes to Alzheimer's Scotland.
São Tomé flavour pairings
Of course, there is nothing like the bittersweet flavour of dark chocolate but often we crave flavour combinations that will ignite our taste buds into a flavour explosion. We're confident we've achieved exactly that with the flavour pairings our chocolatiers have crafted.
After dinner mints will never be the same once you've experienced our peppermint mint chocolate bar. Our signature 70% chocolate has been paired to perfection with peppermint crystals, ideal to cleanse your palate after a delicious meal.
Chocolate and fruit have been a favourite combination with chocolate lovers and chocolatiers for years, though at the Highland Chocolatier we feel we've truly excelled ourselves by pairing the most exquisite single origin dark chocolate with preservative free freeze-dried raspberries. Enjoy the zing, followed by the cool melting flavours for the ultimate chocolate experience.
Can you handle the heat? For those who can, they'll love the bitterness of the dark chocolate matched with the fiery heat of Chinese root ginger. This pairing is truly unique and an ideal gift for those who enjoy exotic flavours. The bars mentioned are all vegan and nut free recipes, making them a perfect gourmet chocolate gift for all.
The World's Best Dark Chocolate Truffle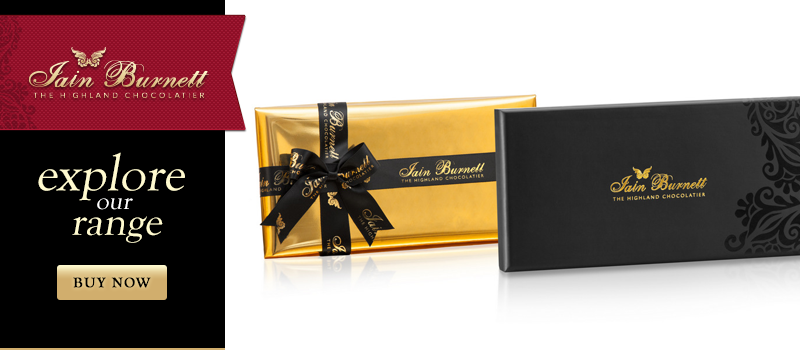 We believe it's thanks to the intense, spiced flavours of our single origin São Tomé dark chocolate that led to us winning Gold at the International Chocolate Awards 2015. The truffle is handmade by our master chocolatiers and served "naked" as pure ganache. These truffles are blended with our specially selected Scottish Highland cream to balance the flavours of the intense cocoa. We use absolutely no additives or preservatives in this award winning velvet truffle.
What's more, these delightful chocolates come with truffle forks to ensure you get the most pleasure from this product. We ensure each box is luxuriously tied with a beautiful ribbon, and sealed in a foil bag, allowing our truffles with fresh cream to be free from artificial preservatives. This gorgeous presentation makes for an extra special unique chocolate gift.
Iain Burnett's signature single origin São Tomé dark chocolate has led him to create some of the world's most exclusive and sought after chocolate creations. Contact us in store or call us to discuss what chocolate is right for you.