Reasons to Visit Iain Burnett…
FEBRUARY 14TH, 2019

We recently did a collaboration with myhotelbreak on why their guests should visit us here at Iain Burnett Highland Chocolatier. Check out what they discovered:
Some of the best hotel experiences involve having interesting and must see attractions nearby. For guests looking for hotels in Perthshire we highly recommend the wonderful Iain Burnett Highland Chocolatier exhibition located in picturesque Grandtully, Perthshire.
Let's be honest who doesn't love chocolate? One of the most popular (and one of our personal favourite places to visit) is the award winning Iain Burnett Highland Chocolatier exhibition. An award winning attraction that has won over 40 awards worldwide such as 2016 World's Best White Chocolate Truffle at the International Chocolate Awards.
From the multimedia chocolate exhibition, to the must see chocolate shop and gift room, there's lots to immerse yourself in during your visit here. On top of this, the entry to the whole of the attraction is free of charge.
What's also great about the exhibition is you get to understand and get an idea of how the chocolate is produced as visitors have the opportunity to see the chocolatier's at work during the production process.
Added to this, chocolate lovers can enjoy various drinks, cakes and of course, the world renowned chocolate in the Chocolate lounge of the attraction. A great place to relax and enjoy.
Let's find out more…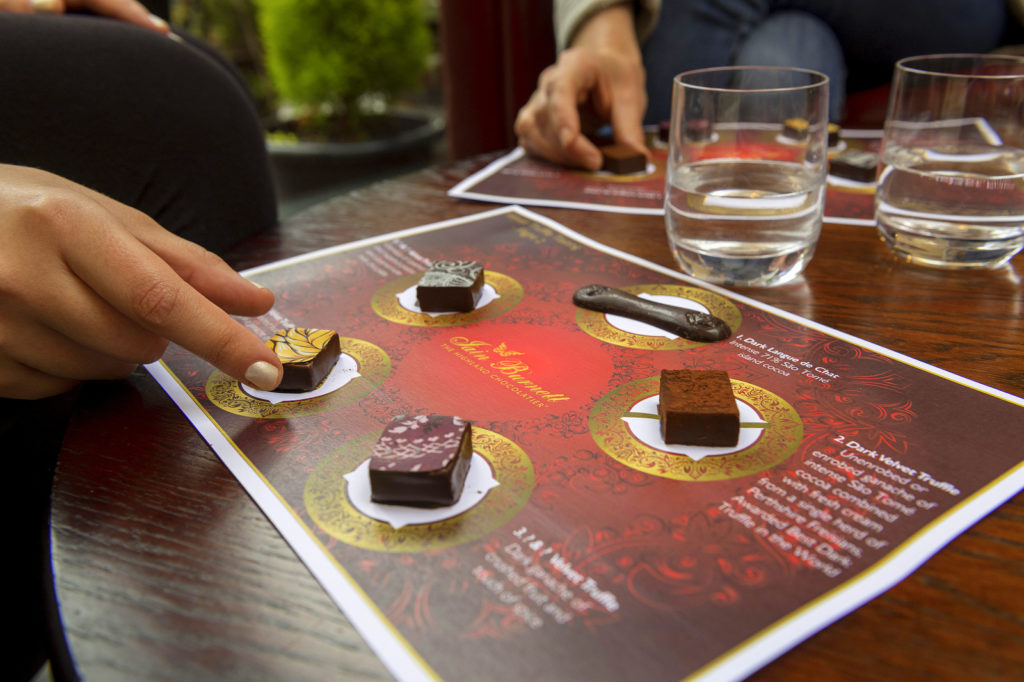 Gourmet Chocolate Tastings
Much more than a selection of chocolates, foodies will delight in this unforgettable gastronomic experience. Sitting down to a "flight" of Iain Burnett's exquisite and international award-winning chocolates laid out on a tasting mat, the listener is given an informative view of the Master Chocolatier's experience as an acclaimed truffle specialist and then staged insights into each of five very different artisan chocolates. Skilfully presented, Iain leaves room for us to come to our own conclusions based on our individual tastes.
Both highly informative and luxurious on the palate, we are given a chance to savour and unravel the incredible, complex flavours and textures of Iain Burnett's signature Velvet Truffles and Velvet Pralines. These astonishing chocolates have received over 40 awards including World Gold at the International Chocolate Awards – twice.
The Chocolate Shop
You're really in chocolate heaven when you visit the shop at Iain Burnett's attraction. Visitors can cast their eye over the wide selection of chocolate truffle goodies on offer here. We suggest clicking on the above link to gain more insight on what you can purchase when you visit. Luxury selection boxes, other truffles, chocolates bars, special gifts and much more await you here.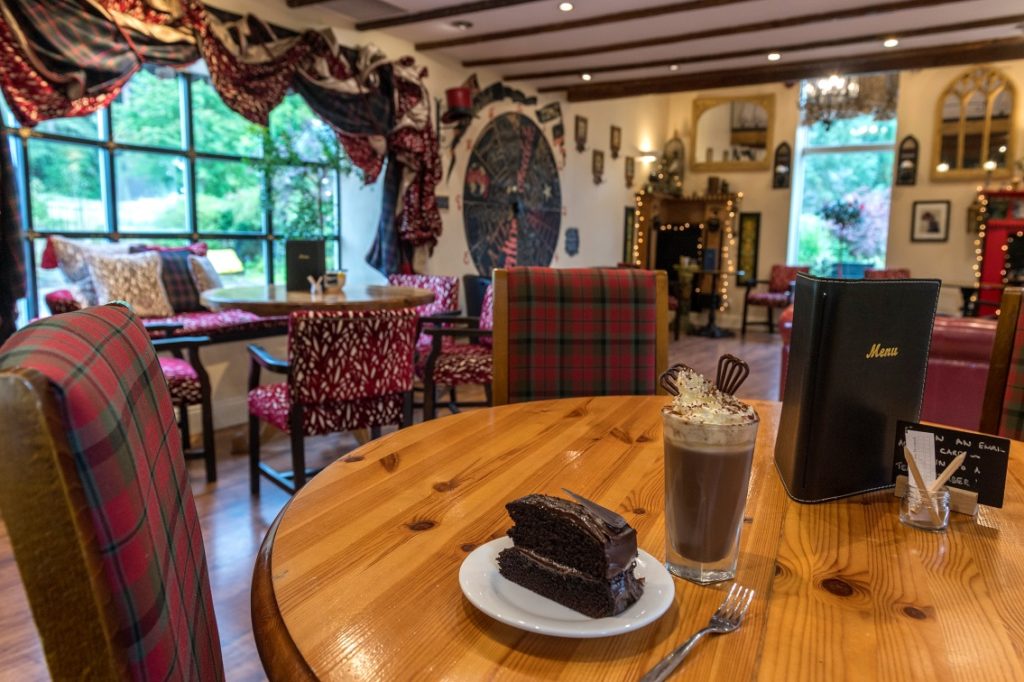 The Chocolate Exhibition & Lounge
The 4 star graded (award winning) attraction is a must visit for those avid choco lovers. Learn about the history of chocolate and its different processing and production methods and other fun facts too. Visitors will also learn about the differences between mass produced chocolate and gourmet. Not forgetting you'll have the option of seeing Chocolatier's in action.
The Chocolate Lounge
The Chocolate Lounge is the place to go before you leave. Taste the world best's truffles, a variety of great cakes, drinks and much more.
Something which we loved was the Chocolate Tastings opportunity. Check out the sample menu here.
Concluding
This is an unrivalled amenity of the heart of Perthshire. Make memories that last by vising the Iain Burnett Highland Chocolatier attraction.