Newsletter – Nuts for Autumn & Luxury Travel Feature
SEPTEMBER 21ST, 2016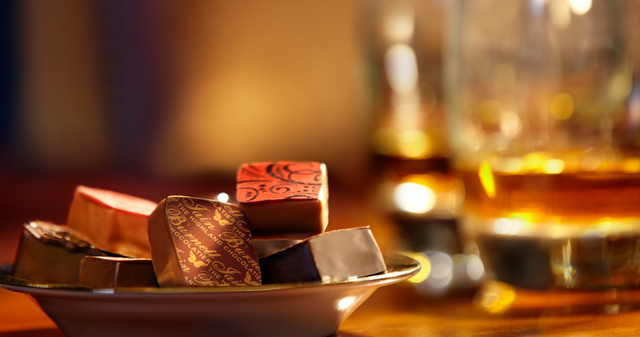 Travel in Style, Arrive to Gourmet Chocolates
The ever-growing list of establishments who serve Iain Burnett Highland Chocolatier chocolates to their guests reads like an exclusive travel directory – ranging, as they do, from cruise ships to vintage car tours, Mayfair hotels to rural luxury B&Bs. We've created a page on the web-site to make our introductions, hoping that this might inspire you when planning your next well deserved break. Click here to visit the Luxury Lifestyle Page
Just Nuts for Autumn
Think Autumn. Think balmy days, golden evenings, falling leaves and woodland walks. Our nut-inspired range includes Hazelnut Praline Selections in boxes from 4 to 48 as well as handmade Almond & Pistachio Florentines, 70% Dark São Tomé chocolate bars studded with whole nuts and Brazil or Cashew nuts rolled in chocolate in either decorative tins or smaller packs.
Just Pralines Selection (Box of 48) £68.95
Almond & Pistachio Floretines (14) £18.95
Tin of Brazil Nuts (230g) £14.95
Pack of Cashew Nuts (115g) £5.95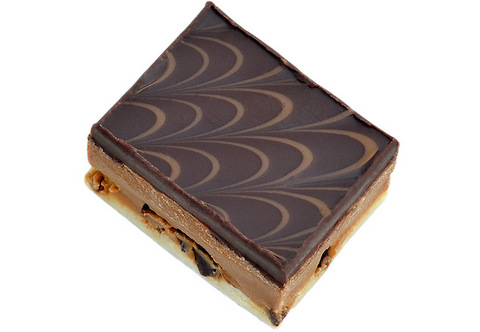 Gems from the Kitchen
Once fermented, roasted and crushed, cocoa bean kernels are known as "nibs". Part way to becoming chocolate, cocoa nibs can be used as an ingredient just as they are, bringing a crunch of intense flavour. In the Cocoa Nib Praline Iain uses a base layer of marzipan incorporating cocoa nibs under gianduja, topped with dark chocolate, feathered with a milk chocolate pattern.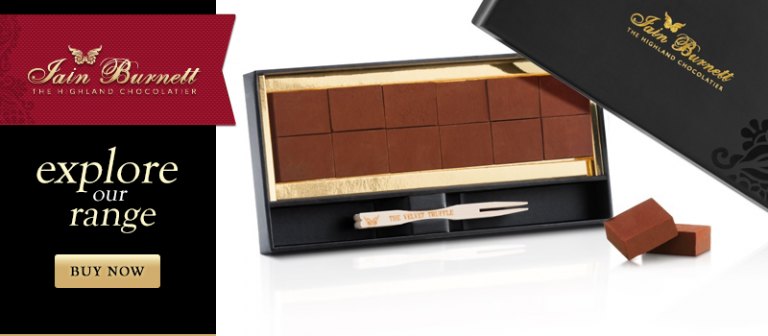 Healthy Choices
Relaxation is a vital part of a healthy lifestyle but busy people can find it very difficult to slow down. Try using chocolate as a focus for mindfulness. There's no better choice than the World's best dark truffle to hone one's ability to appreciate the here and now.
The Velvet Truffle – Dark São Tomé (12) £19.95