Newsletter – A Second World Gold & Our Birthday Gift to You
OCTOBER 24TH, 2016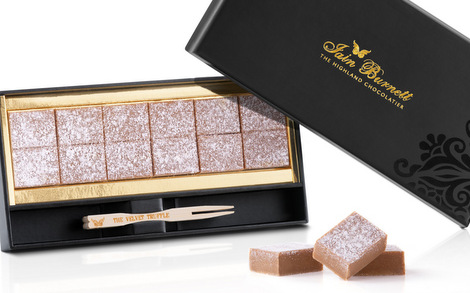 As a truffle specialist, Iain's highest accolade to date has been the World's Best Dark Chocolate Truffle which was awarded at the International Chocolate Awards in 2015. Now, a year later, this has been followed by the World's Best White Chocolate Truffle. The Velvet Truffle – Caramel with a Hint of Liquorice was developed as a warming spiced flavour for winter. The winning recipe was selected as favourite by customers during a taste trial. It's nice to know that the "people's choice" is also the choice of the world class chefs, sommeliers and food experts who made up the judging panel.
The Velvet Truffle – Caramel with a Hint of Liquorice
The Velvet Truffle – Dark São Tomé both £19.95
BIRTHDAY SPECIAL – PLACE AN ORDER ON-LINE IN OCTOBER AND WE WILL GIFT YOU A BOX OF FOUR TRUFFLES, INCLUDING THE WINNING CARAMEL & LIQUORICE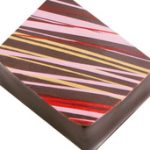 Gems from the Kitchen
Caramel with a Hint of Liquorice and indeed the entire Velvet Truffle Range of flavours feature in Selection Boxes in their enrobed form – that is coated in a delicate chocolate shell and decorated. Either dark or milk chocolate couverture is used to complement the centre.
Award Winners Box (20) £28.95
Caramel & Liquorice Butterfly Box (2) £3.95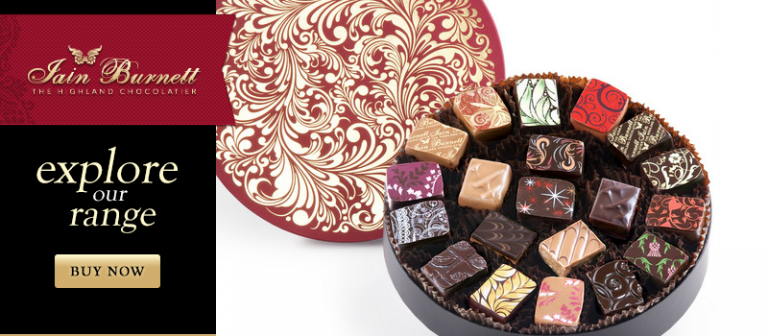 Pre-Order for Christmas
This year our shops in Grandtully and St Andrews will be offering a Call and Collect service for Christmas. Get organised now and save time queueing later or order on-line anytime choosing a delivery date in the future.

Chocolatier's Selection (20) £28.95
Mixed Florentines (14) £19.95
Dipped Fruit – Classic £18.95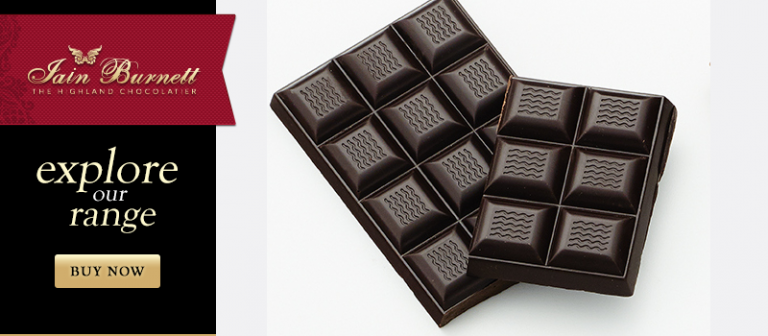 Healthy Choices
It can be hard to get through the long dark winter months. Before resorting to anti-depressants, try chocolate as a mood booster. It triggers production of dopamine in the brain….