New Edition of Chocolate Tasting Flights
JULY 27TH, 2019

From the Chocolate Kitchen to Your Door
Following the success of his acclaimed Dark Velvet & Fruits Tasting Flight, Iain Burnett is pleased to announce the unveiling of a new Tasting Flight – the Milk Velvet & Caramels!
Add a whole new branch to your cocoa-tree of knowledge, with this latest chocolate experience, offering an audio-guided voyage into some of the tastes and textures of Iain's award-winning milk chocolates.
As always, this Tasting Flight can be enjoyed in person at The Chocolate Lounge in Grandtully, or sent straight from Iain's Chocolate Kitchen to your door with an online audio link.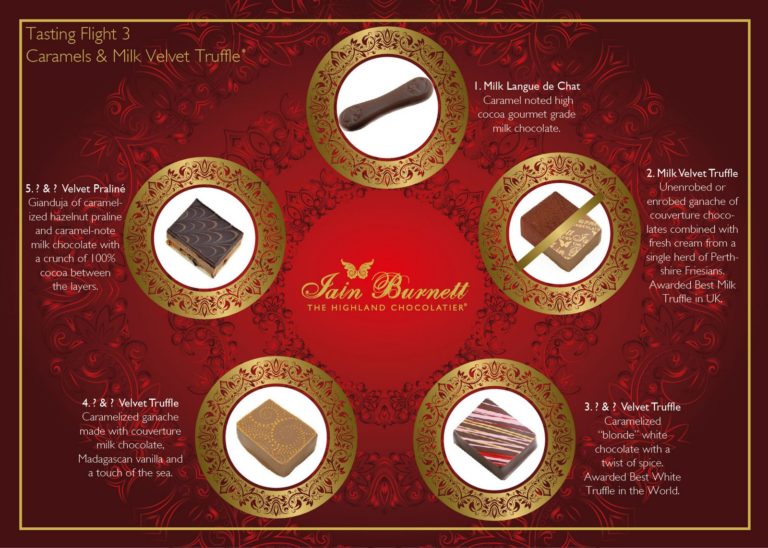 Milk Velvet & Caramels Tasting
Iain's latest audio-guided Chocolate Experience, exploring the delicious and intriguing nuances of his multi-award-winning Milk Chocolates. Sure to take your chocolate appreciation to a whole new level! Learn more here.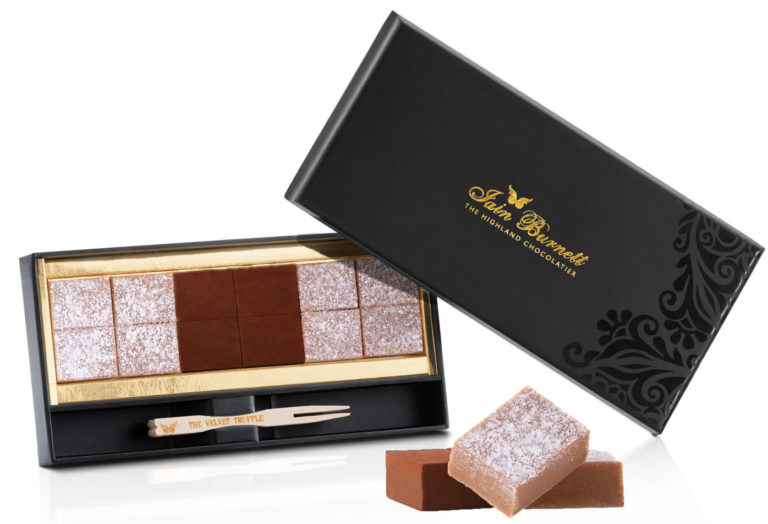 Mixed Caramel Velvet Truffles
12 celestial caramel Velvet Truffles! Three flavours of Iain's internationally award-winning caramel
chocolates: Pure Caramelized Ganache Velvet Truffle, Sea Salted Caramel Velvet Truffle, and Caramel & Twist of Liquorice Velvet Truffle. Also available in a box of 6 Velvet Truffles. Try them here.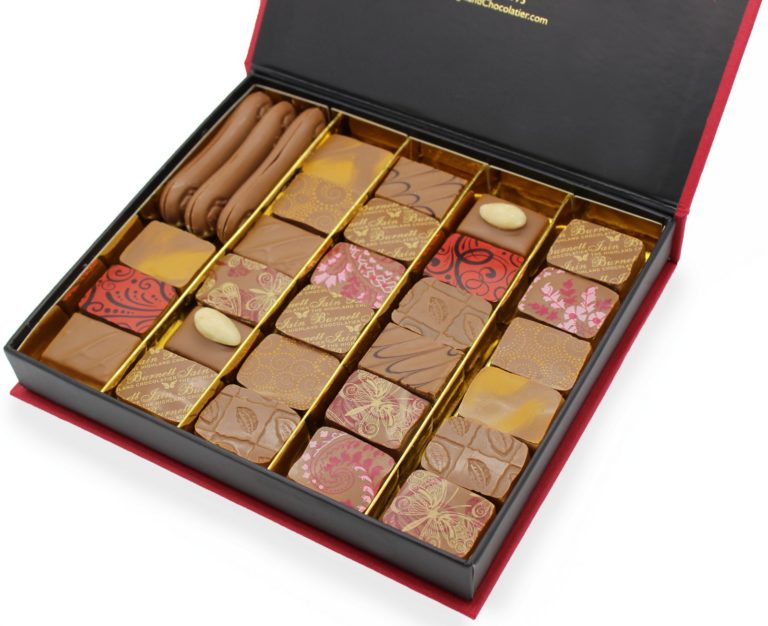 Just Milk Selection
A rhapsody of milk chocolate, no chocoholic will want to miss. A selection with something for everyone – with Velvet Truffles infused with real fruit, spices, freshly ground coffee, marzipan and more! Buy here.