Mary Berry Visits the Highland Chocolatier
DECEMBER 20, 2020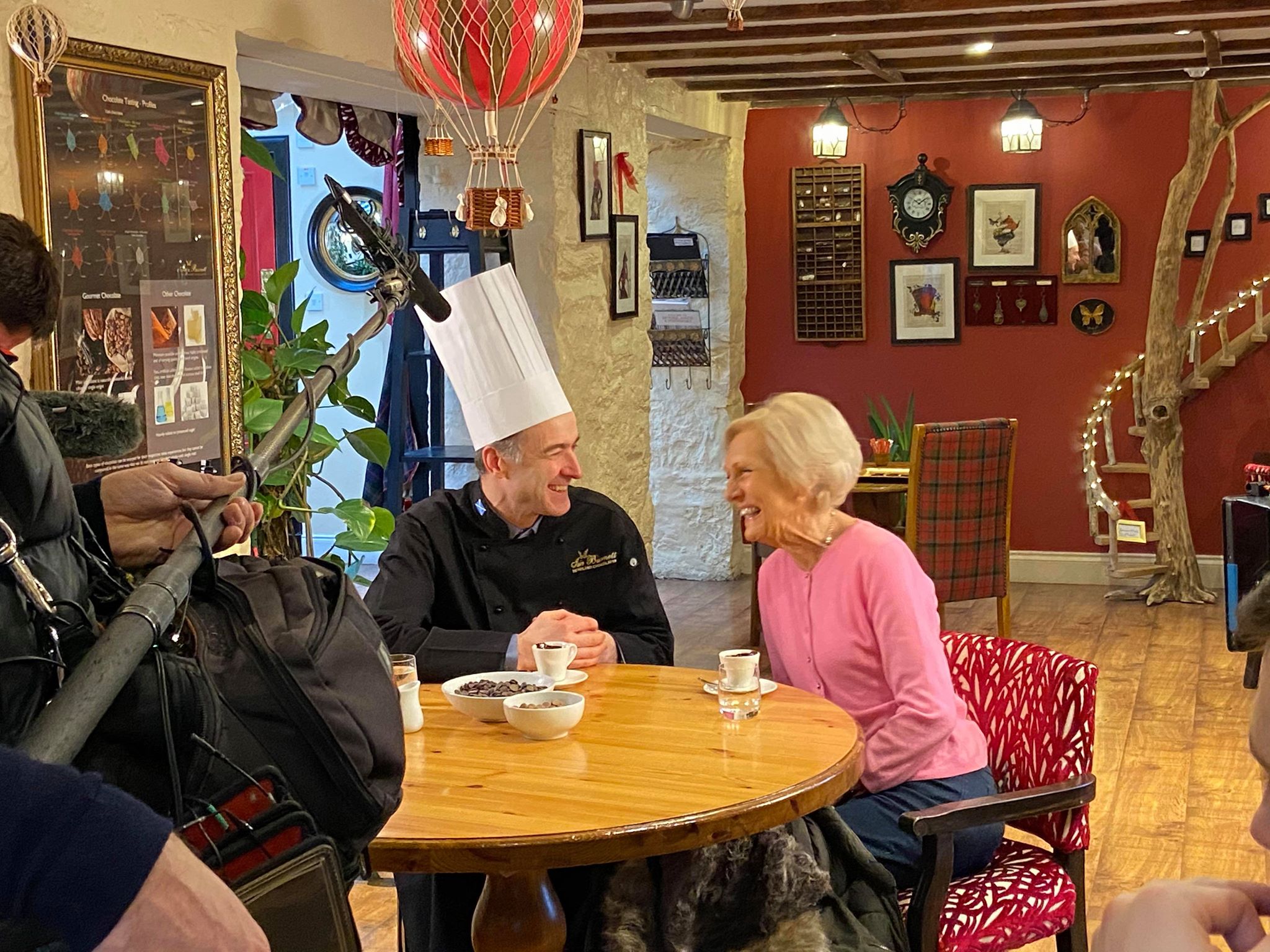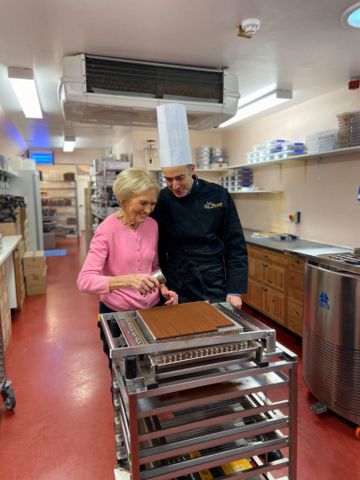 Mary and Iain went behind the scenes at the Highland Chocolatier, spending some together in Iain's Chocolate Kitchen, getting a glimpse of the world of gourmet chocolate – and of course, had Iain's signature hot chocolate together in the Chocolate Lounge.
Iain reflected on their meeting saying, 'A true delight to have Dame Mary Berry visit and get hands on in my Chocolate Kitchen. We had lots of chocolate talk, tastings, and some good laughs!'
Dont Miss it!
You can enjoy the full episode of Mary Berry's visit to the Highland Chocolatier on 21 December, on BBC TWO.