Loving Our Environment 🌍
SEPTEMBER 12TH, 2019

Loving Our Environment …
There are few things more crucial than preserving and protecting our beautiful planet and its resources. Iain Burnett strives to make his sourcing of products and packaging sustainable, and socially and environmentally conscious.
Iain would like to share a bit about what this looks like in practice, and some of the goals for the future.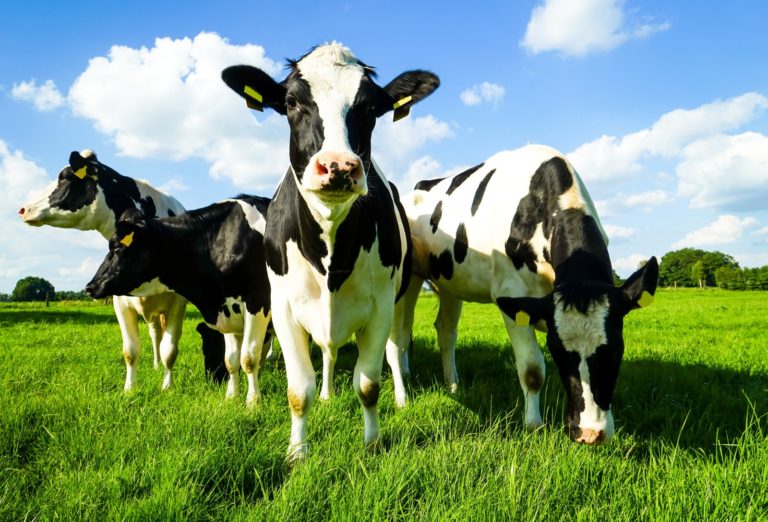 Conscious Collaboration
While many chocolatiers use cheap and easy UHT cream or sour blended supermarket creams for their production, Iain uses a sweet fresh cream from a single herd of Scottish Friesian cows. Think of it as the "single malt" of the dairy world. Iain sources this cream from a local, family-run dairy here in Perthshire, which focuses strongly on the welfare of their animals.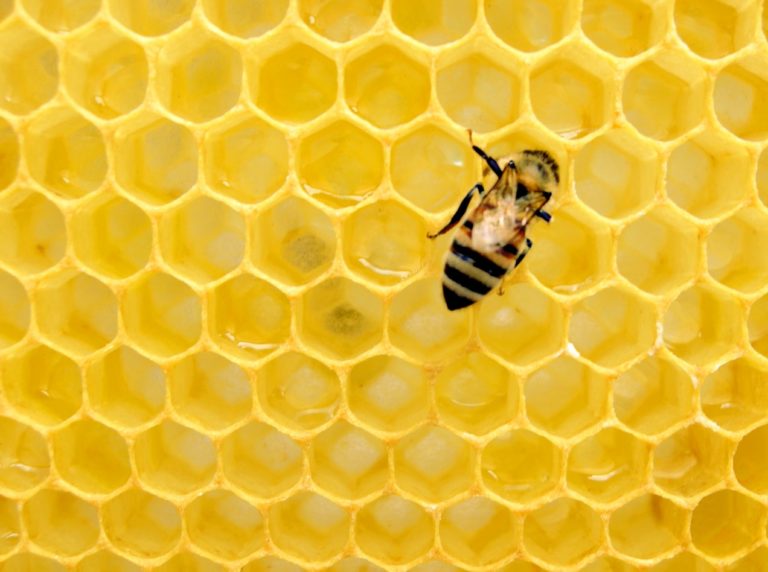 Bee Neighbourly
The Scottish Heather Honey used in some of Iain's recipes comes from a local, small-scale apiarist. The Scottish government and the Scottish Beekeepers' Association work closely with individual and commercial beekeepers throughout Scotland to implement The Honey Bee Health Strategy – an initiative to achieve a sustainable and healthy population of honey bees for pollination and honey production in Scotland.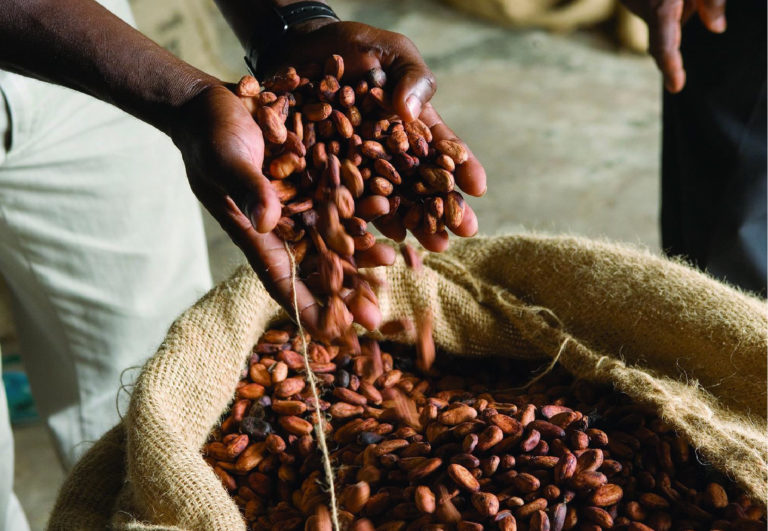 From Bean…
Iain uses gourmet grade, single-origin cocoa beans from the island of São Tomé. Iain has been scrupulous to ensure that his source of cocoa in São Tomé is indeed fairly traded.
Iain and his cocoa providers are committed to promoting a sustainable cocoa industry. This includes protecting worker conditions from abusive labour practices.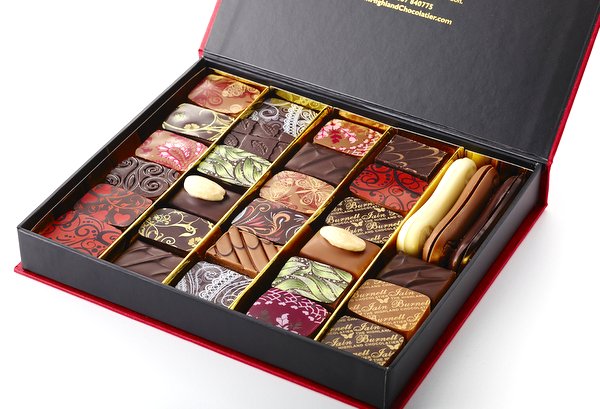 …To Box and Bag
Great effort is made to use eco-friendly packaging whenever possible.
All packaging and utensils are either plant-based, compostable or recyclable. Iain's Chocolate Lounge only uses paper straws and his red plastic gift bags are bio-degradable.
For those in the Grandtully neighbourhood, a 10% discount is given to customers returning to the Chocolate Shop with a pre-loved red magnetic box for refilling.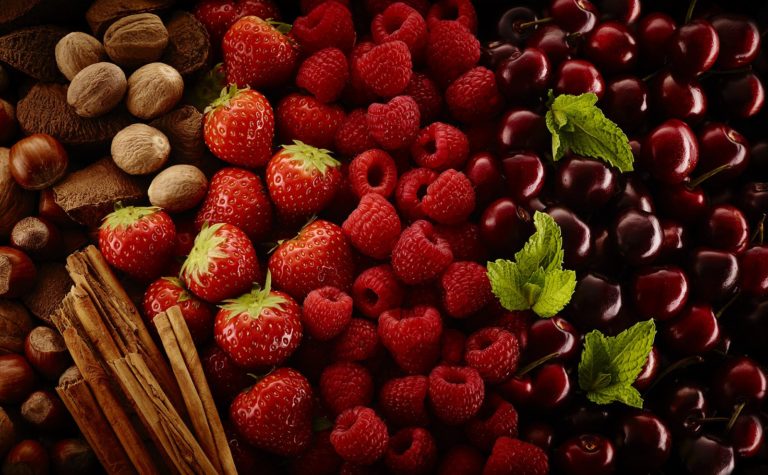 Discerning Diets
As many people choose their diets with a view to environmental conservation, it is valuable to know that the full range of Iain's Velvet Truffles and Pralines are suitable for vegetarians. All of Iain's dark chocolate bars, florentines, and dipped fruits are ideal for those with a vegan diet.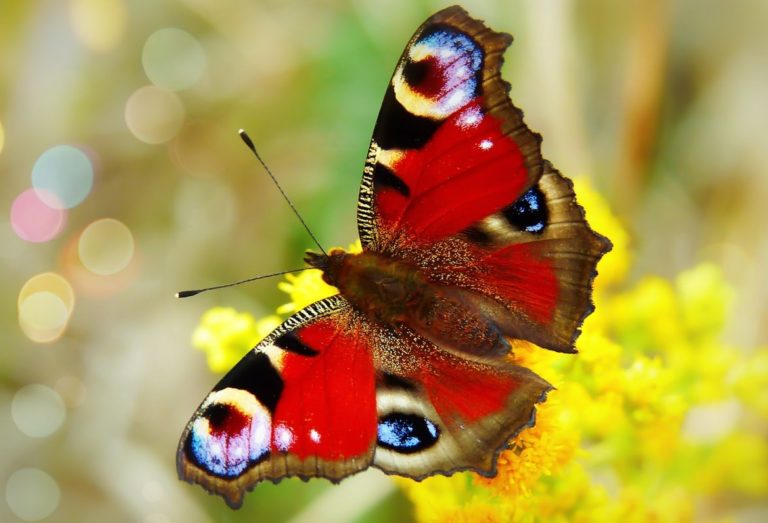 Green Goals
Iain's team are constantly reviewing ingredients and packaging sources and shifting to environmentally friendly alternatives whenever possible