Highland Halloween: Sweet Chocolate Sorcery
OCTOBER 23RD, 2018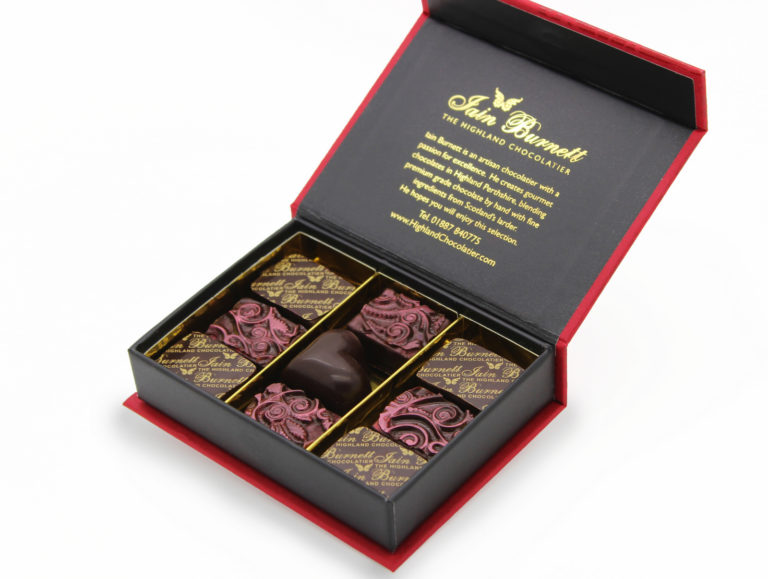 Halloween is nearly here, and as the witching hour approaches, it's a perfect time for unleashing some charming new chocolate additions.
Behold, the limited edition Box of Black Magic!
An enchanting mix of 9 of Iain Burnett's award-winning chocolates, including the World Gold winning Dark Velvet Truffle and the World's First Ruby Velvet Truffle, framing a single Dark Sea Salted Caramel Heart. A thrilling selection for lovers of the dark chocolate arts!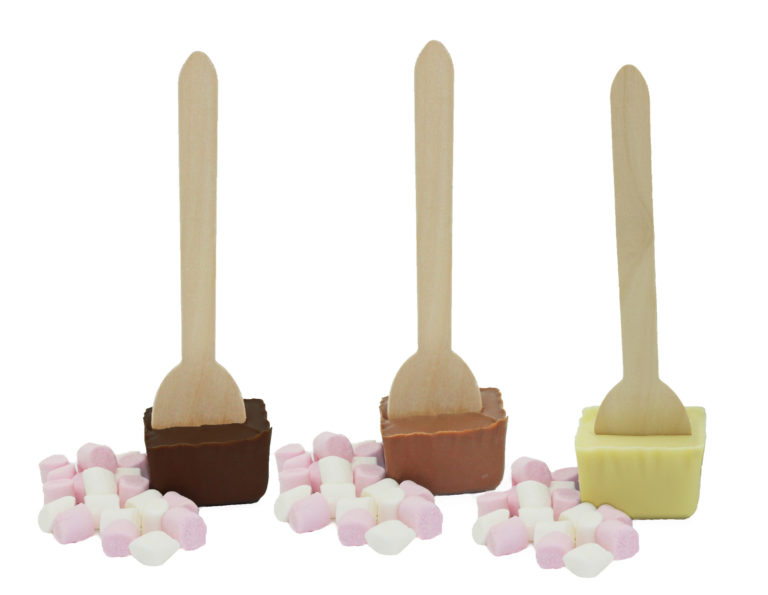 Cauldron Bubble!
Iain is also revealing his new range of artisan Hot Chocolate Stirrers. Wooden spoons embedded in luxuriously rich gourmet chocolate cubes, ready to dunk into frothy warm milk and sprinkle with fluffy marshmallows. With a range of bewitching flavours, brewing spellbinding cocoa potions has never been easier or more delicious.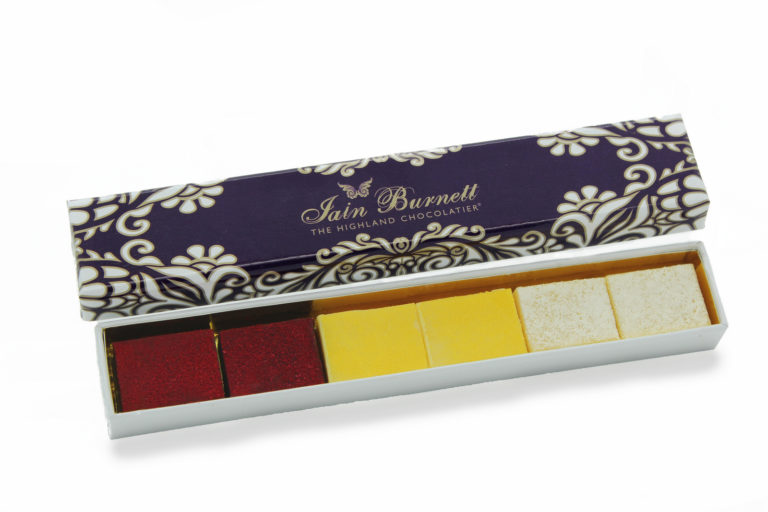 Trick or Treat yourself…
For his last trick, Iain is introducing a new box size for the bestselling Mixed Fruit Velvet Truffles.
Now available in a box of 6, including the Raspberry & Black Pepper Velvet Truffle, Passionfruit & Mango Velvet Truffle, and the White Lime & Chilli Velvet Truffle.
Gorgeously packaged and dusted with fruit powder, this new box is the perfect size for a sly October indulgence.
Wishing you a Halloween that's just like magic!