Halloween – 31st of October
OCTOBER 18TH, 2019

Wickedly Delicious
The witching hour is approaching and Halloween is nearly here! It's the perfect time to unleash some charming treat ideas for the tricksters in your life – sure to hypnotise, mesmerise and enrapture. Whether you're braving the eerie night, or warlocking your doors and curling up against the cold, Iain and his team wish you a very Happy Halloween!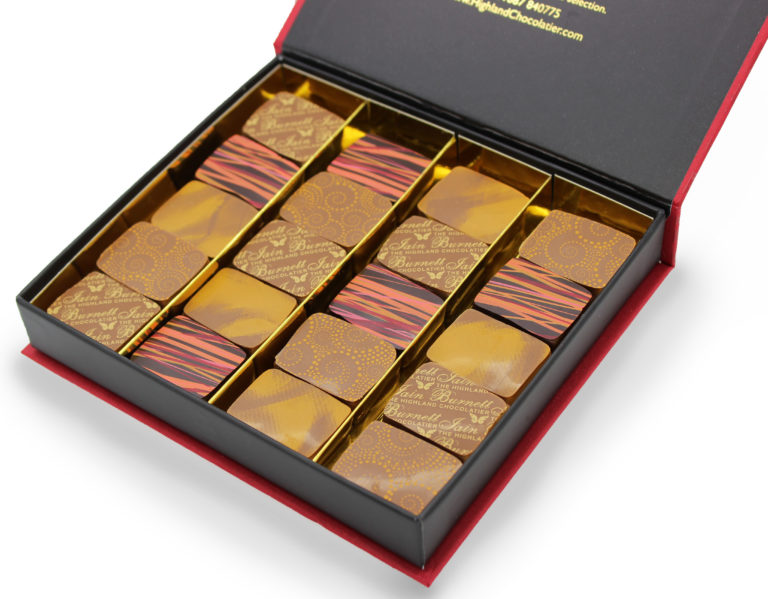 Caramel Recipes Selection
Few flavours could be more autumnal and enchanting than caramel! Iain's Caramel Recipe selection gives you caramel and chocolate at their most bewitching. The selection features three award-winning caramel Velvet Truffles, including the World Gold Winning Caramel & Liquorice Velvet Truffle, and the Silver winning Pure Caramelized Ganache Velvet Truffle and Sea Salted Caramel Velvet Truffle. Prepare to be spellbound!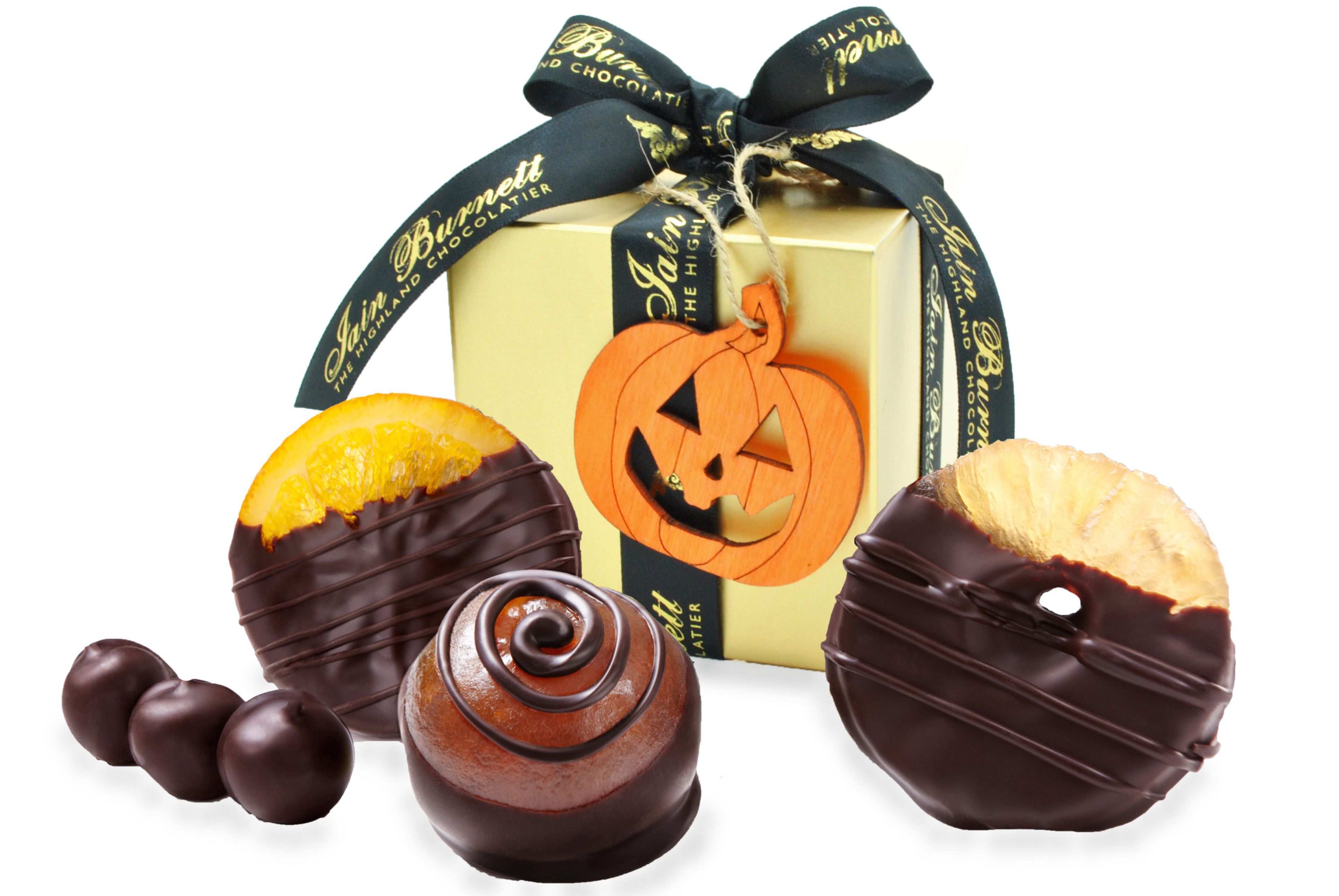 Classic Dipped Fruit Selection
A delicious selection of gently candied, outrageously juicy fruits. Presented in a dazzling gold box, with a branded ribbon and special wooden pumpkin ornament for a festive touch!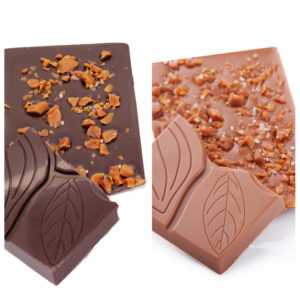 Salted Toffee Bars
Two of Iain's best-sellers – the Sea Salted Toffee bars! Toffee pieces scattered on milk or dark chocolate, and sprinkled with sea salt to add a beguilingly delicious twist for your tastebuds.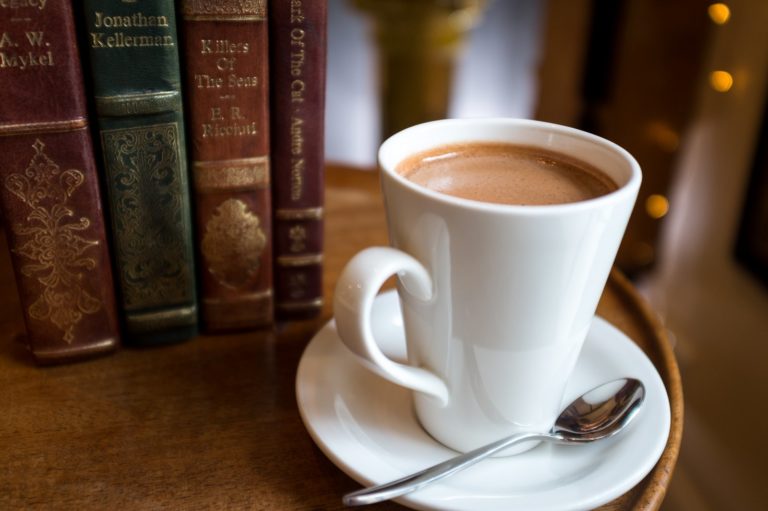 Halloween Party Potion
For the ultimate Halloween hot chocolate, use some of Iain's Dark Hot Chocolate flakes mixed with hot milk. Add in some chili or cinnamon to taste, and a dash of black food colouring for a bewitching brew.
Or, combine some of Iain's White Hot Chocolate with pumpkin spice mix, if available, or mint. Stir in some green or orange food colouring for a wickedly warming and colourful Halloween treat.