Gourmet Scottish Chocolate Hampers
MAY 25TH, 2016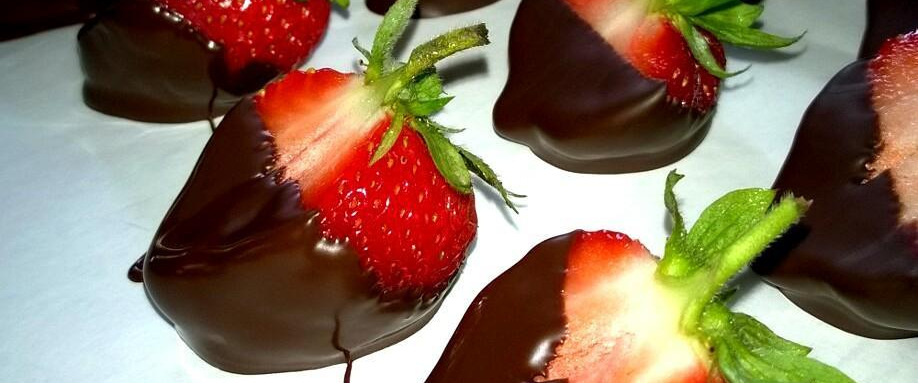 A Gift for Chocolate Lovers
We are a nation of chocolate lovers. Did you know that according to the International Cocoa Organization, Europeans eat almost half the world's chocolate consumption. Estimating that the average Brit, Swiss, or German eats 11kg of chocolate a year and no wonder when it tastes so good!
Are you looking for a Luxury chocolate gift for a loved one? Highland Chocolatier's chocolate hampers made in Scotland make a perfect gift for the chocolate lover. Give a loved one their share of delicious chocolate with one of Iain Burnett's Highland Chocolatier alcohol free hampers. Packed with sweet goodness, spoil a family or friend with our gourmet artisan chocolate.
A Rich Chocolate History
Our chocolate is made in Scotland with some of the finest cocoa in the world. In Mayan times the cocoa bean was so highly regarded that it was used as a form of currency. Considered to be more influential than gold dust, growing beans was controlled so that the value of cocoa beans stayed so prestigious. Our chocolate is so rich it is made with the finest São Tomé cocoa.
São Tomé cocoa is grown on the "Chocolate Island", and is the second smallest African country. Our chocolate also has a rich history as, in the 19th Century sailors transferred the seeds from Brazil to the islands of São Tomé . Grown in strong volcanic soil, the seeds took well to the land and now in 2016, São Tomé is still producing some of the world's best cocoa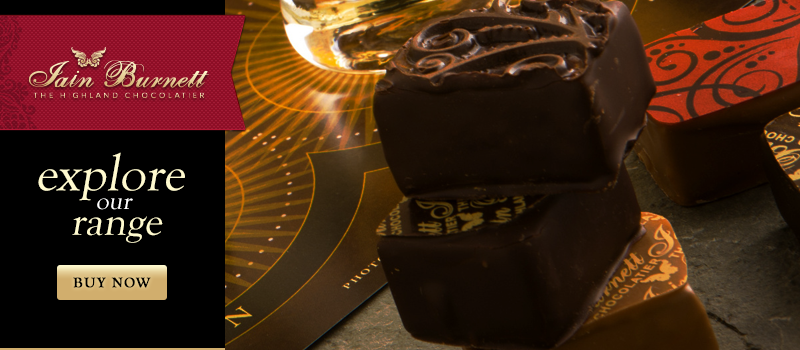 Chocolate Gifts with Style
Our Chocolate gift baskets come in all shapes in sizes. Our luxury black wicker chocolate hampers say a lot more than anything you can pick up from the high street. Unique and stylish with leather straps, your loved one's face will light up when they take a look inside.
Once opened peak in to find an endless supply of mouth-watering gourmet chocolate delights. A chocolate lover's dream awaits them and our hampers include:
Luxury Chocolate bars
Award Winning Boxes of Artisan Chocolates
Decorative tins of smooth drinking chocolate flak
Traditional Favourites
Dipped Cherries
Dipped Fudge
Dipped Nougat
Dipped Turkish Delight.
Luxury Chocolate Hampers
Known as "food of the gods" by the Mayans cocoa was so respected as a gift that cocoa pods would be painted on the walls of stone temples.
A gift from Highland Chocolatier gourmet gift is a flawless idea for someone in your life who loves the taste of fine chocolate. Each luxury chocolate hampers is filled with completely fresh Scottish chocolates which can be delivered straight to the door, making it the perfect surprise.
We would be more than happy to fulfil any special requirements you may have, giving your chocolate hamper our professional care. If there is something you would like to change or add, we would be more than happy to discuss this with you. Any requirements can also be added when checking out online. Our Chocolate hampers come in four generous displays:
Highland Chocolatier Gourmet Chocolate Hamper
Highland Chocolatier Indulge Chocolate Hamper
Highland Chocolatier Deluxe Chocolate Hamper
Highland Chocolatier Opulence Chocolate Hamper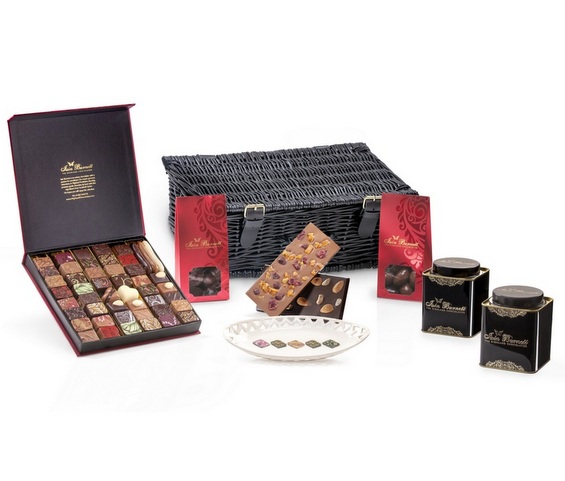 The Opulence Chocolate Hamper
The Opulence Chocolate Hamper is our largest chocolate hamper, and any gift after this one will have a lot to live up to! Why not add this hamper to your wish list and drop a hint to a loved one for your next birthday or occasion? The Opulence Chocolate Hamper will have a chocolate connoisseur melting with joy once they get their hands on this cocoa feast. Our gourmet chocolate hamper embraces a list of our highest quality products:
Decorative Tin of Luxury Nougat,
Decorative Tin of Dark Hot Chocolate Flakes
Pack of Juicy Cherries Dipped in 70% Dark Sao Tome Chocolate
Pack of Brazil Nuts rolled in Milk and 70% Dark Sao Tome Chocolate
Cranberry and Apricot Milk Chocolate Bar
Almond and Pistachio 70% Dark Sao Tome Bar
Iain Burnett Highland Chocolatier serving plate for all of these chocolates
The list is endless! Each treasure chest contains a Chocolatier's Selection Box of 48 Chocolates – too good to share. Every chocolate box contains Velvet Truffles at its heart. Each Velvet Truffle is full of our award winning São Tomé flavour. The unique texture of the Velvet Truffle is Infused with our special single-origin chocolate and fresh Scottish cream. Please get in touch for more details and Iain Burnett gift ideas, we would be more than happy to help!