Gourmet Chocolate for Every Occasion
JANUARY 4TH, 2016
There is arguably no better ice breaker at a social event than delicious food and drink to keep a party flowing and natural throughout the course of the day or evening. At The Highland Chocolatier we believe every one of our hand-crafted gourmet chocolates would make a perfect appetiser – or beautiful centrepiece! – for any occasion. Whether you are just looking for the perfect luxury thank you gift, or a great wedding gift, or even a nice bit of a sweet treat for your weekend party, we have everything you could look for in our chocolate lovers' haven.
Delicious Gourmet Chocolate for Kids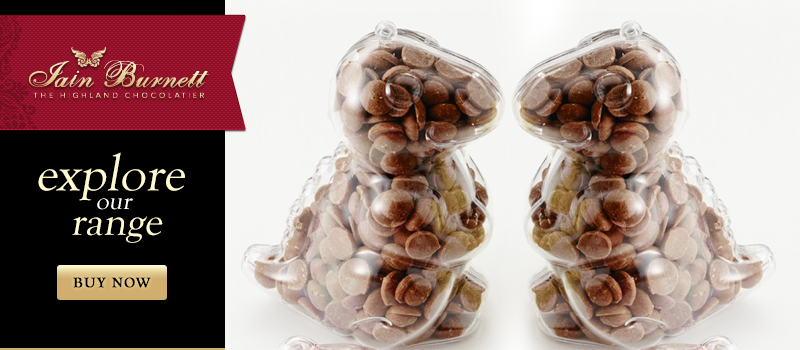 We all know when we were young that chocolate was a must-have on any party food list, and we can't agree more with that even today! Kids are the ultimate chocoholics, and a delicious sweet treat never goes amiss at the party food table. If you are looking to give that touch of extra luxury, however, why not try some of our sweets made especially for little ones?
We have created a delicious range of white, milk, and tantilising strawberry chocolates for you and your children to choose from in specially made containers! Does your child really love to make a stomp around their party? Our chocolate button filled dinosaurs would be a real roaring success at their party! Or perhaps they would love a gift that could help them save up for an even bigger box of chocolate? The chocolate button filled piggy bank is both a great treat and a fantastic way to teach your kids about the value of saving their pocket money. If that doesn't suit, we also have a delicious number of chocolate bars for you to choose from, including our Blonde Chocolate Bar, made with São Tomé cocoa butter, vanilla, and our best fresh Scottish cream. No kid could resist – big or small!
Wedding Gifts for Couples to Share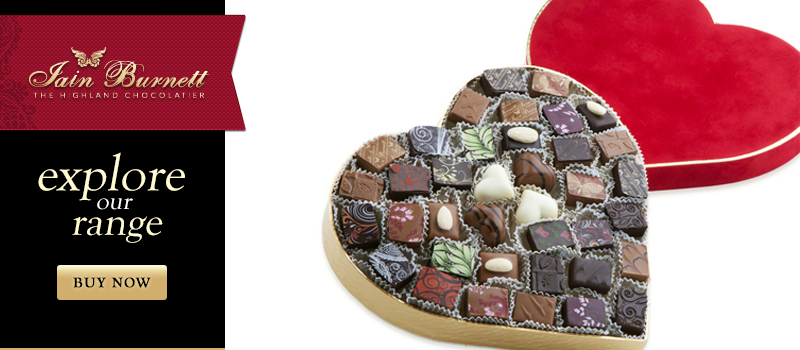 Finding the perfect chocolate wedding gift can be quite the challenge if you are looking in the wrong places. Here at The Highland Chocolatier we think that our wide range of delicately made chocolates serve as the ideal treat for any pair of love-birds flying home to their new nest. We have chocolates and truffles available in every flavour for that wow factor in your gift. Choose something different to the rest with us.
Our award winning range of truffles are the perfect wedding gift for anybody who likes both chocolate and a bit of luxury. We specially make every batch of truffles with São Tomé cocoa for a delicious dark chocolate experience unlike any other. With gold awards for our dark truffles from international chocolate award associations, why look anywhere else for your gourmet truffles? Specially for gifting, we have created a range of truffle selection boxes that are purely filled with our truffles. Ranging from 9 to 48 individual truffles, you can find a box within every price range with the same luxurious gourmet chocolate feeling. Not sure what flavours they may like? Not to worry. All of our truffles come in a variety of flavours – and some are even just our delicious gold award winning plain 70% dark chocolate truffles. They also include delicious Lime and Chilli, Raspberry and Black Pepper, Rose, and many other delicious fruit and spice flavoured truffles to pick from. Your giftees will be spoiled for choice and love the thoughtfulness of your gift. (If you're tempted to pick one up for yourself, we wouldn't blame you- they're pretty delicious even if we do say so ourselves!)
We also have on offer our great range of chocolate hampers. They contain a variety of our finest chocolates to bring you the very best of our full range in a great, luxurious, reusable chocolate gift hamper that makes a great gift for anybody. If you want something a little bigger and more eye-popping for your wedding gift, why not look at our hampers for some great gift ideas?
The Best Party Trick – Chocolate!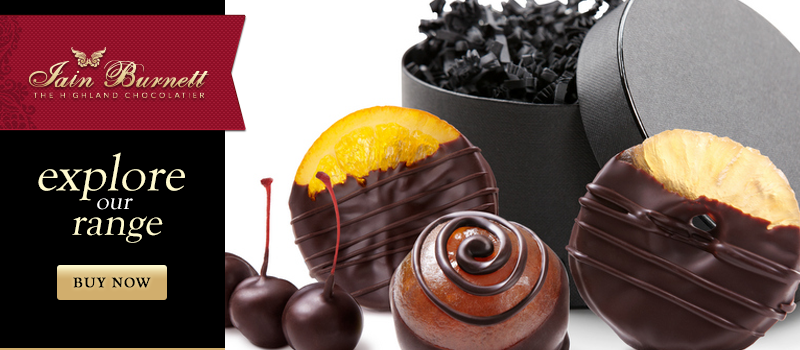 We admit it, we all serve chocolate at our parties. There is just nothing better for that quick party treat that impresses everybody and is universally accepted as the best sweet around. Having no chocolate at a party is like a bar without wine, so why not make sure you have the best for your big occasion?
Why not choose chocolate? They make great chocolate gifts for men, women, kids, and everybody. Have some friends who really love Turkish delight? Let them try our great Chocolate Dipped Turkish Delight served in a beautiful decorative tin for that little bit of extra luxury for your guests. Or maybe they would prefer something a little sweet and juicy? There is a great option for them with our range of chocolate dipped fruit. Making a delicious addition to any bowl of snacks or served on their own, try our amazing chocolate coated cherries and orange segments, or even our pineapple slices. There is something for absolutely every fruity flavour preference.
These are only a small handful of the options available for your special occasions listed on The Highland Chocolatier. Every one of our gourmet chocolate products could make the ideal show-stopping piece at a party or the best gift – it's up to your to find the absolutely perfect one for those special people in your life. Whether you are looking for chocolate gifts for children, or for a partner or friends, you're sure to find what you are looking for with The Highland Chocolatier.