GBSCC 2016 inspires a Bacon & Maple Syrup Bar
APRIL 13TH, 2016

Back in November 2014 Iain won the first Great British Salted Chocolate Challenge (GBSCC), a London-based competition open to amateurs and professionals, that encourages innovation in chocolate flavours. At that time Iain had not made salted chocolate, but true to form he embarked on researching all sorts of unusual salts. Iain decided to focus on his signature un-enrobed The Velvet Truffle which had recently been made available through Highland Chocolatier shops and on-line.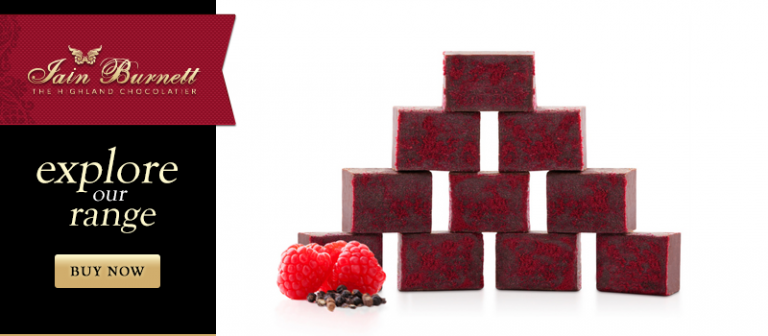 The salt he finally settled on was spicy Szechuan Pepper Salt saying "the sharpness of the sea salt plays with the tang of the fruit, while the citrus note of the Szechuan pepper hits the tongue and leads into the raspberry fruit itself, rounded off by the earthy black pepper." Based on a dark São Tomé ganache of crushed raspberries infused with black pepper, the truffles were dusted with dried raspberries and a sprinkle of Szechuan pepper salt crystals. The truffles were available as a limited edition, but The Velvet Truffle – Raspberry and Black Pepper continues to be part of the current range.
As the winner in 2014, Iain was invited to judge the competition the following year – this time themed as the Great British Spiced Chocolate Challenge 2015. The judges chose the 'Moroccan Rose' created by amateur chocolatier 19 year old Zara Snell. Now six months on, it's time for the launch of the Great British Savoury Chocolate Challenge 2016 including junior competition and for the first time, its the American counterpart. The winner of the US Challenge will be judged in the GBSCC World Championship at the London Chocolate Show in October.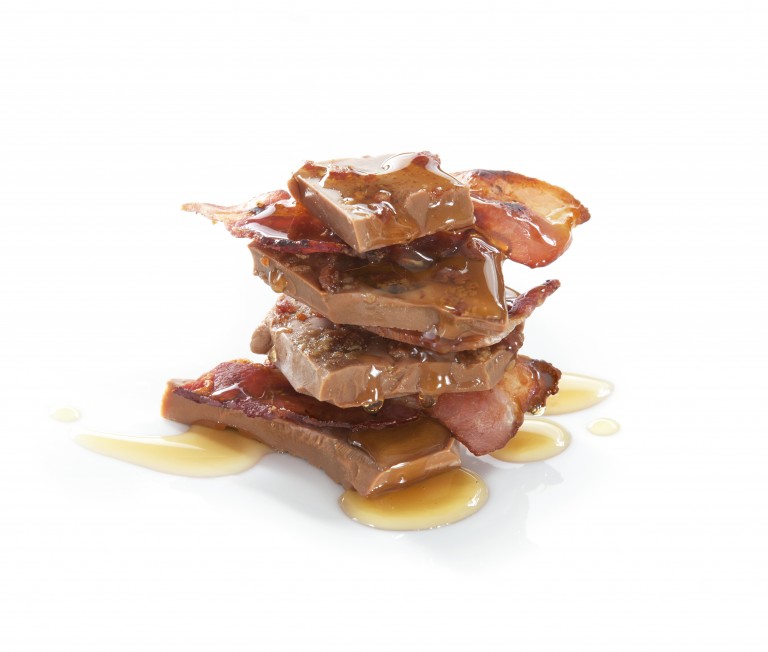 So to the bacon bar… Iain Burnett was commissioned to create savoury luxury chocolate bars to be sent out as part of the invitation to the exclusive GBSCC 2016 launch parties in London and New York. Iain is a truffle specialist of course, but as an enthusiast of all things chocolate he was intrigued. Sponsor Andrew Mellon suggested bacon as the savoury element and Iain immediately spotted an opportunity to use maple syrup as the flavoursome link between his caramel-noted milk chocolate and salty caramelised bacon. Iain selected specially prepared bacon from award-winning Scottish curer Ramsay of Carluke, who bought new equipment for the purpose and Maple syrup from "master syrupeer" Clarks. Mouths are watering at the thought of such an interesting twist on familiar foods.