Extra Special Mother's Day Chocolate Gifts in Decorative Tins
FEBRUARY 29TH, 2016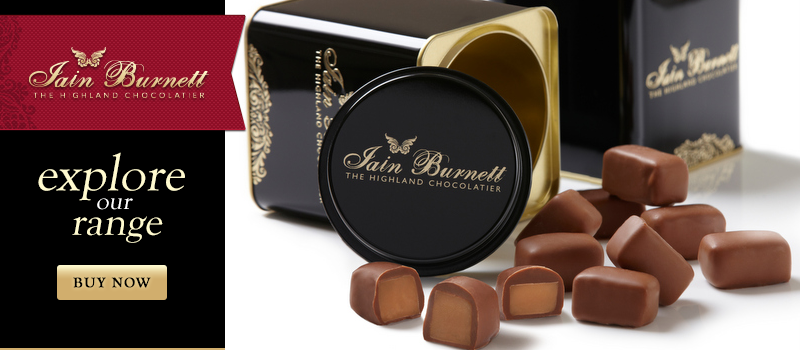 There are many ways to show your mum that you appreciate her. Mother's Day is perhaps one of the best chances that you have to really make a big song and dance about your mum and everything she has done for you over the years. From the most delicious home-cooked meals, to the times where she bandaged your knee when you fell, to helping you when times were tough. It is the perfect day to give a little something back to her – and with our selection of tins of chocolates made especially for the special people in your life, what better way is there to say thank you than with chocolate Mother's Day gifts?
Hot Chocolate to Warm Her Heart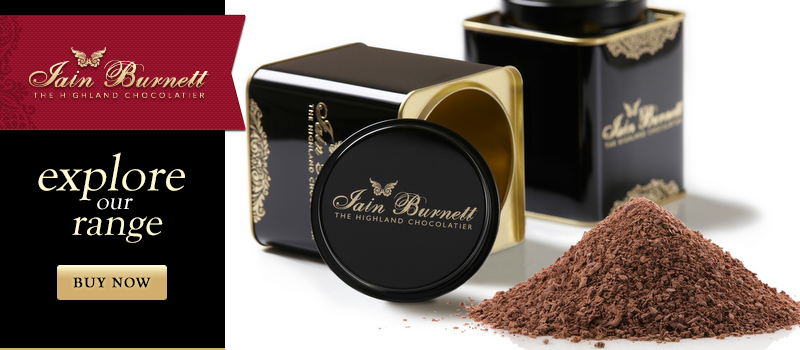 Everybody loves to sit down with a mug of their favourite warm drink. There is almost nothing better than sitting down together, watching a movie, sipping at your drink and laughing about memories you have had together. Why not add a touch of luxury to your evening's relaxation with a beautifully decorated tin of dark hot chocolate flakes from the Highland Chocolatier?
Our finest dark Belgian chocolate is delicately flaked to be used as a topping for any desserts, melting into different sauces, and especially for making the most delicious mugs of hot chocolate. For the best flavour, add to warmed milk for the smoothest texture. A fan of a creamier, thicker hot chocolate? Why not add in a second bag of hot chocolate flakes to fill up your mug? Add in a spoonful or two of our white hot chocolate flakes and make your taste experience smoother, sweeter, and creamier. Your mum will look forward to some teatime talk almost as much as you do!
A Taste of the Classics
When we think of anything dipped in chocolate, there are a few old favourites that tend to come to mind very quickly. At the Highland Chocolatier, we always love to embrace the old and twist it with the new, lavishing sweet treats in our delicious milk and dark chocolate to appeal to the most varying of tastes. Your mother's day chocolate gifts couldn't be easier to find with our decorative tins full of some of the most classic chocolate combinations possible.
A decorative tin of Turkish delight is one of the most classic of combinations embraced by chocolatiers over the years. A favourite for many of our customers, your mum will delight in the soft, delicious texture of our rose and lemon scented Turkish Delight enrobed in milk or single origin 70% dark chocolate, smooth and creamy and a perfect blend of textures. Luxury does not come much finer than these delicious bite-size nibbles.
Looking for a treat to suit an even sweeter tooth? We understand perfectly. Another favourite of our customers is our delicious black and gold decorative tins of luxury fudge. They are a more traditional favourite, with many growing up adoring the delicious taste of warm vanilla fudge. Each piece is smooth and creamy, hand dipped in the smoothest luxury milk chocolate. The classics have never tasted so good. Go on, treat your mum this Mother's Day.
Alternative Flavour Combinations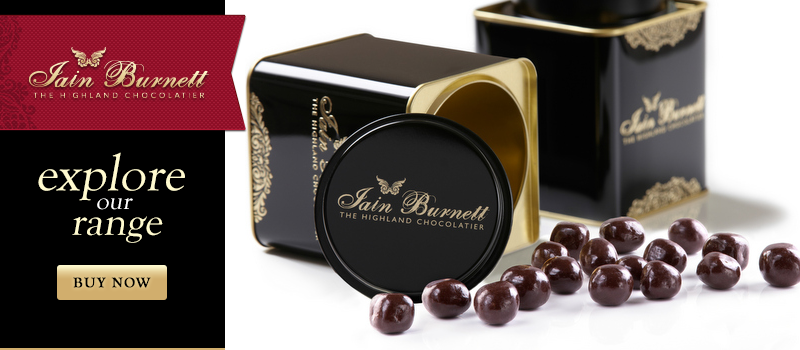 Growing up, we all develop different preferences for flavours. Did you know that some of our favourite treats can even give us certain health benefits? Indeed, it is known that ginger can have additional health benefits for the body, including immunity to muscle pain and effective anti-diabetic properties. At the Highland Chocolatier we have taken our finest single origin 70% dark chocolate and coated pieces of crystallised ginger, stored in another of our beautiful black and gold decorative tins, to create one of our best – and most fiery – flavour combinations for those who cannot get enough of the taste of ginger. If your mum loves a warm treat, this could be the one for her.
Is your mum a coffee addict? No need to fear – we have a delicious alternative to that coffee gift card you were considering. Our decorative tin of dark chocolate coffee beans offers the gift of a delicious bundle of some of the finest espresso coffee beans available, wrapped delicately in our 70% dark chocolate. The bitter flavours of coffee and dark chocolate melt together with a hint of sweetness that is as moreish as it suggests. For a mocha flavour without the hassle, this mother's day chocolate gift is ideal.
Chocolate Covered Fruit
It is not only tins of other sweets and coffee that we have to offer your mum for Mother's Day. In fact, one of our most loved treats comes in our beautiful decorative tin of strawberries and raspberries. For the mum who is a fan of white chocolate, this is the perfect gift. With dried natural strawberries and raspberries enrobed in the smoothest, creamiest white chocolate, there is the most delicate mix of sweet and bitter with an added crunch of texture that makes this tin beautifully appetising.
If you are looking for more additions to your chocolate covered fruit collection for your mum, we also offer a delicious range that you can choose to add to your order. From whole clementines to cherries, there is a chocolate dipped fruit to suit everyone.
Give Your Mum the Best Mother's Day Chocolate Gifts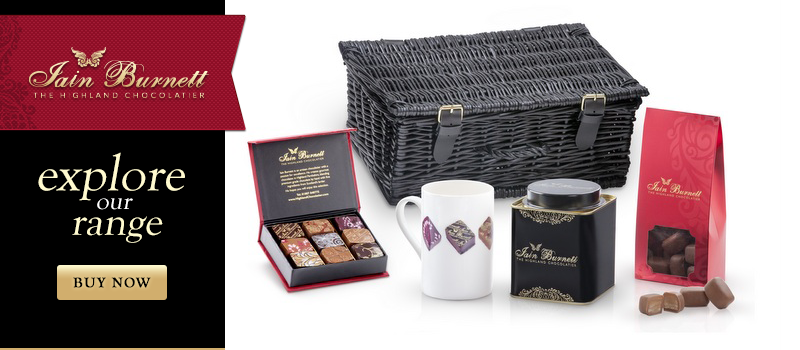 Your mum is important to you, and we want to help you say thank you in the best ways possible. If a decorative tin is not enough, why not try our beautiful luxury chocolate hampers? Filled to the brim with our finest chocolates and some added treats, you cannot go wrong. Make your mum's day the best ever this March with the Highland Chocolatier deluxe chocolates.