Elegant Summer Gift Guide
AUGUST 7TH, 2019

Memorable Gift Inspiration for Meaningful Occasions
Summer is often brimming with events – from weddings and anniversaries, to family reunions and exotic getaways. It can be a challenge to think of fresh and unique gift ideas to suit each special moment.
Master Chocolatier Iain Burnett provides renewed gift inspiration for diverse summer occasions – bringing you refined chocolate experiences that continue outside the box…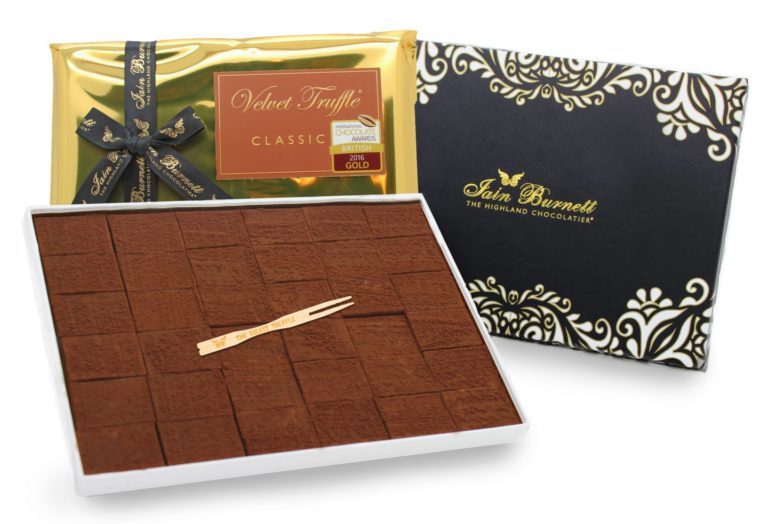 NEW Box of 36 Velvet Truffles
Iain's signature award-winning pure ganache is now available in a large box size of 36 Unenrobed Velvet Truffles.
Ideal for gifting, events, parties or simply sharing with friends (or not, we won't tell.)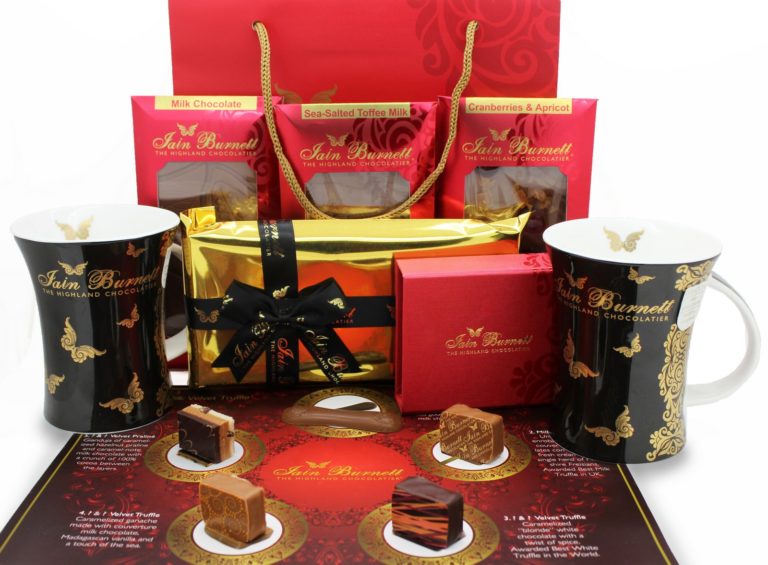 Dark or Milk Chocolate Lover Gift Bags
The definitive gift idea for any chocolate aficionado! Filled with a carefully selected range of Iain's creations – these ornate gift bags are tailored to either milk or dark chocolate lovers and include two branded mugs and audio-guided milk or dark Chocolate Tasting Flights for 2. This truly is an unmissable offer- saving you over £25!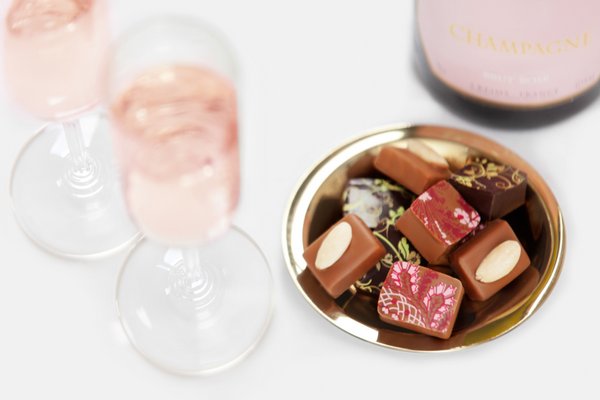 Chocolate Pairing Experiences
Iain has expertly paired his gourmet chocolates with an exclusive range of Scottish malt whiskies, as well as gins, champagnes teas and coffees. The result is a dance of carefully balanced flavours that complement the unique characteristics of the cocoa beans and the drinks with which they're paired. Shop all Chocolate Pairing Boxes here.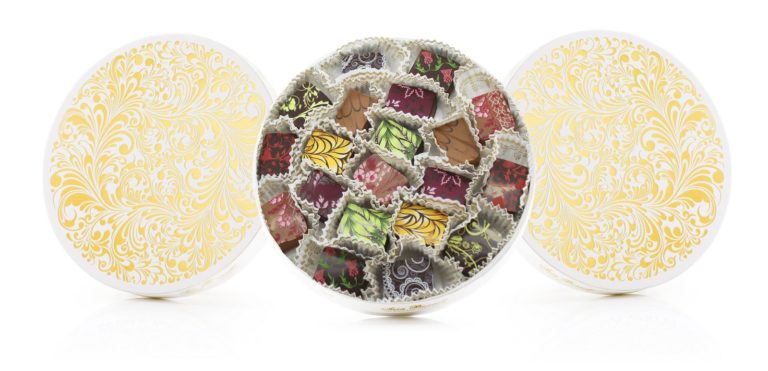 Gift Cards
It's a matter of taste! Iain Burnett giftcards let your loved ones choose their own chocolate gifts to be delivered. Gift Cards are sent electronically within hours of purchase, 365 days a year. Buy a Gift Card here.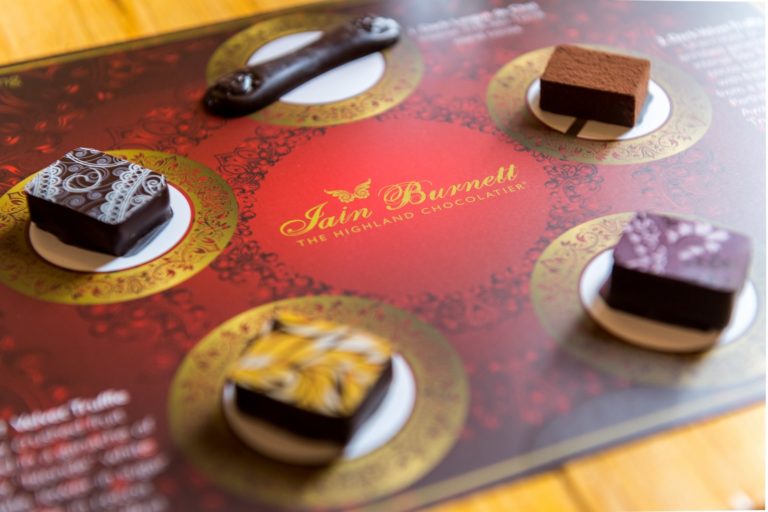 Chocolate Tasting Flights
Let Iain Burnett, Master Chocolatier guide you through a flight of award winning Velvet Truffles. You will receive a beautiful red and gold magnetic box of chocolates, complete with tasting notes and a link to an audio guide in which Iain introduces you to the world of artisan gourmet truffles. Choose between Dark Velvet & Fruits or Milk Velvet & Caramels. Learn more here.
Insights from Iain
Why are Iain's Tasting Flights unique? What makes a Chocolate Experience? Iain explains in his recent interview with BBC Scotland…