Easter Eggcitement is Here!
MARCH 10TH, 2020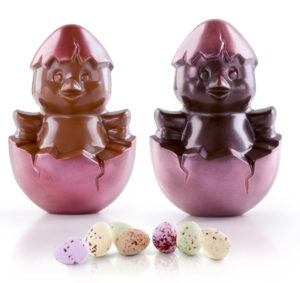 Milk and Dark Chocolate Chicks
Milk or Dark chocolate Easter chicks dusted in pink and perched on a nest of milk chocolate mini eggs with a crisp shell.
An eggsellent choice for Easter gifting!
SHOP ALL CHOCOLATE CHICKS HERE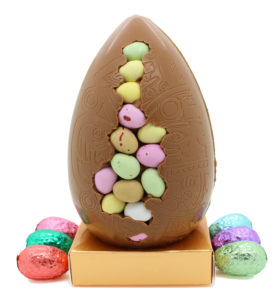 Large Handmade Chocolate Easter Eggs
Unique, handmade chocolate Easter Eggs – presented with 6 colourful, foil wrapped praline eggs. Hunt for your perfect Easter Eggs in this beautiful range…
VIEW THE FULL RANGE OF EGGS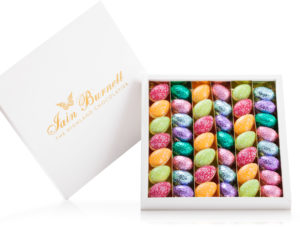 Ornate Belgian Eggs
Elegant box of 42 ornately decorated white Chocolate Eggshells and foil wrapped milk, dark and white chocolate Belgian Praline Eggs.
LEARN MORE HERE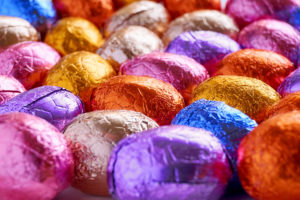 Satchels of Belgian Praline and Mini Crisp Shell Eggs
A bag of colourfully foiled Belgian Praline Eggs, in dark, milk and white chocolate.
BUY PRALINE EGG SATCHELS HERE