Celebrating Scottish Food & Drink Fortnight
AUGUST 25TH, 2019

31st of August- 15th of September
The 31st August – 15th of September marks the annual Scottish Food & Drink Fortnight. Two weeks to showcase the spectrum of Scotland's impressive food and drink artisans, its local produce and unique contribution to global gastronomic culture.
There's no more fitting way to celebrate Scotland's world-class culinary craftsmanship than with Iain Burnett – Scotland's most awarded Chocolatier…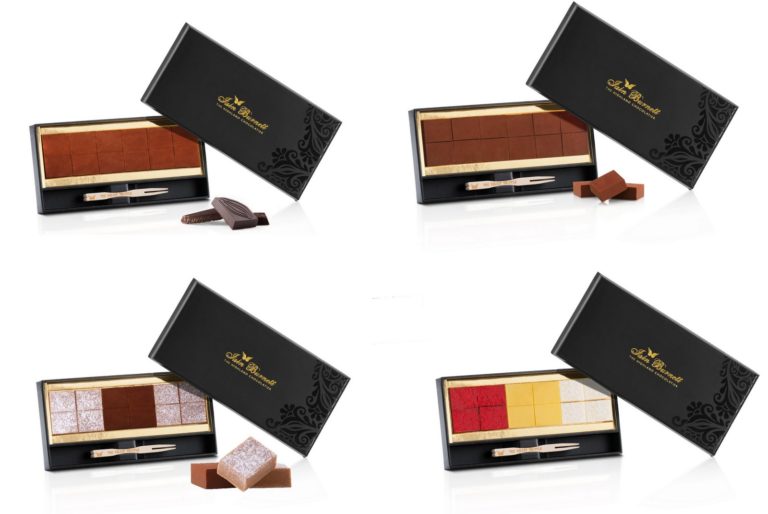 Unenrobed Velvet Truffles
Originally created only for Michelin Starred and AA Rosetted Chefs, these pure, naked Velvet Truffles have become Iain's signature chocolates. Unenrobed, silky smooth ganache made with single origin chocolate and fresh Scottish cream.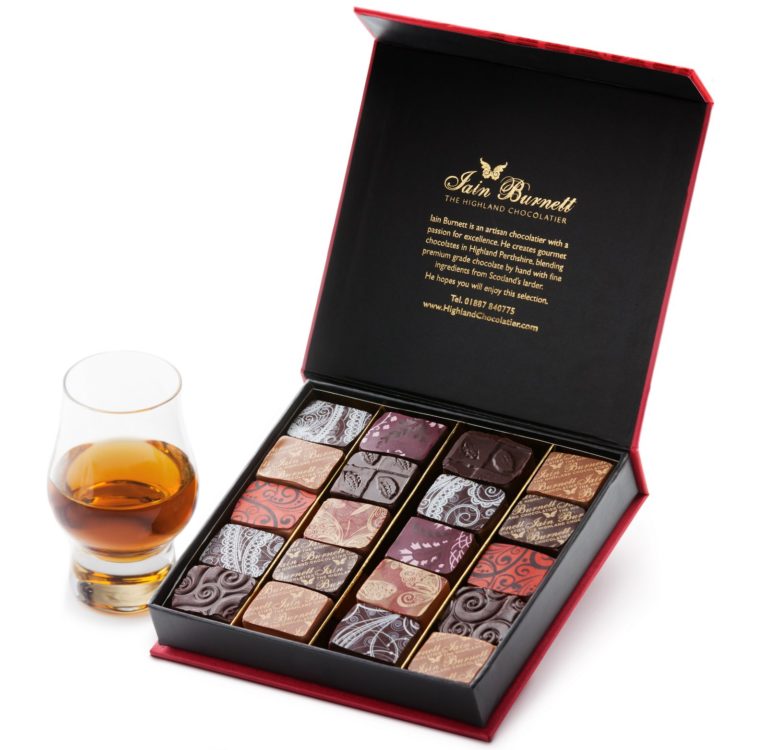 Whisky and Chocolate Pairing Boxes
Truly inspired companion chocolate selections to enjoy with Scotland's most iconic and beloved spirit!
Iain has carefully curated chocolate his pairing boxes to beautifully enhance the flavour of your favourite single malt whiskies.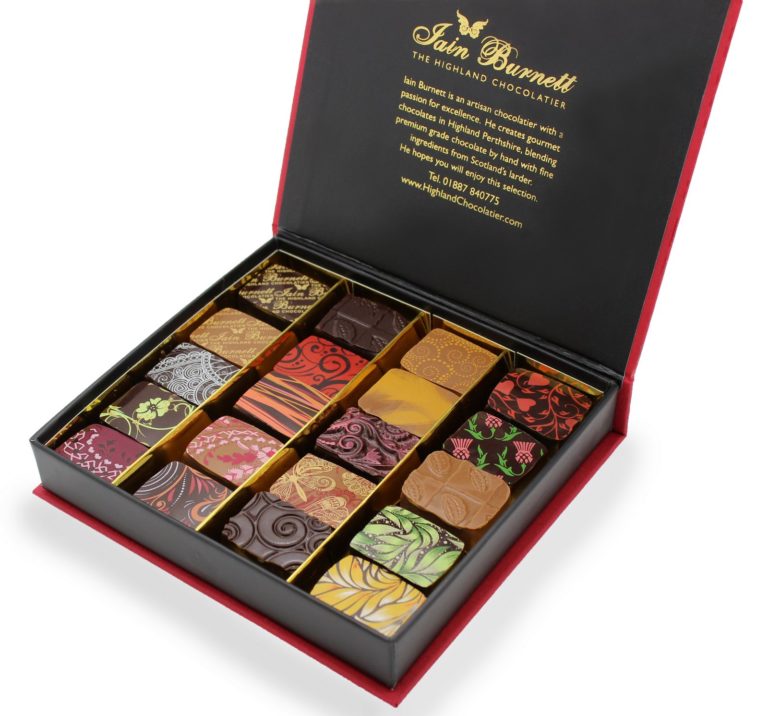 Award-Winning Selection Box
Iain's best-selling box, and the ideal selection for a supernal taste tour of Iain's Velvet Truffles. A symphonic range of fruits, spices, caramel and infused chocolates.