An Easter Eggstravaganza!
APRIL 21ST, 2017
Wow – What an Easter we've had at Iain Burnett Highland Chocolatier!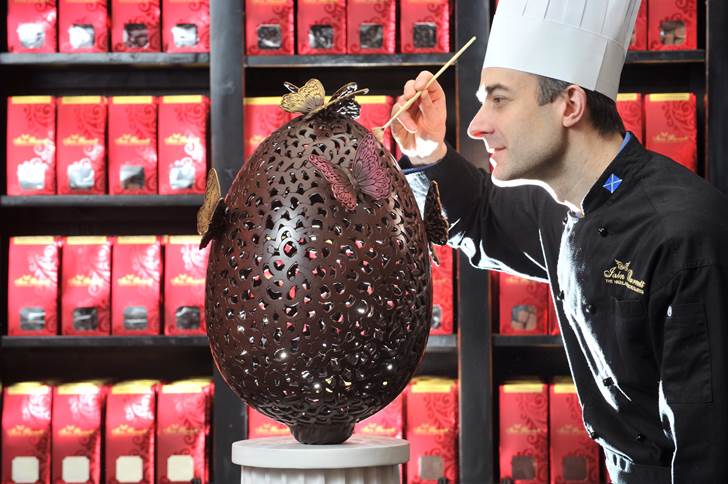 This Easter was eggstra special for Iain and the team as they embarked upon creating the ultimate Easter Egg for Glengoyne Distillery!
It took Iain and his team 2 days to create this masterpiece for one of his valued clients! A unique Easter Egg weighing 5kg and standing half a metre tall should in theory collapse under its own weight – it is only by understanding and working with the science behind chocolate that allows Iain to build something so delicate yet structurally strong! He was originally asked to create whisky filled Egg – but instead came up with this more delicate and artistic idea, containing the bottle itself.
You can watch the creation of this Giant Easter Egg here!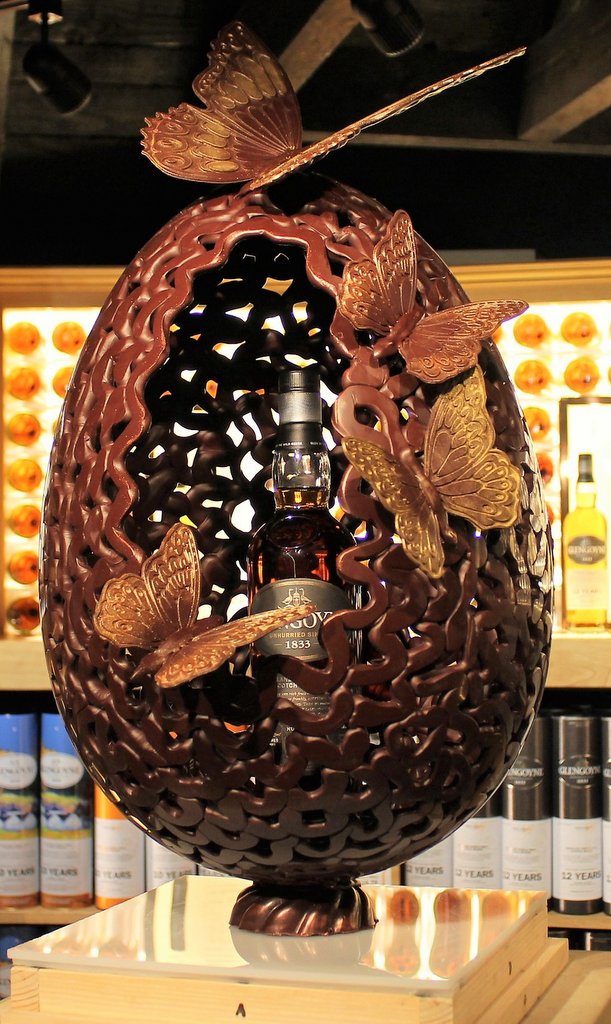 And if you'd like to know how he makes the beautiful chocolate butterflies, click here
If this wasn't enough excitement… On Monday 10th April, in the run up to Easter weekend, Iain Burnett was interviewed on BBC Radio 2's Breakfast Show with Sara Cox! You can listen to the interview here!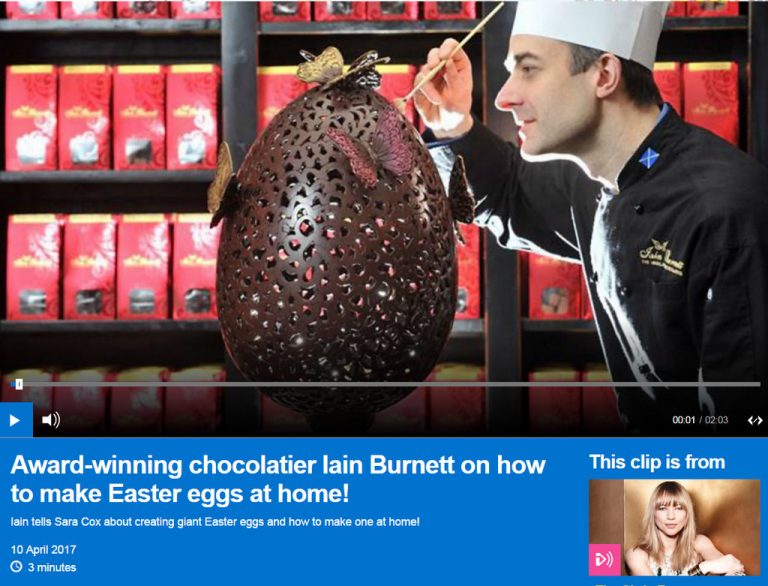 It was certainly a Happy Easter here in Grandtully! We hope you all had a lovely Easter as well!