20 Guilt-Free Ways to Enjoy Gourmet Chocolate
JANUARY 26TH, 2016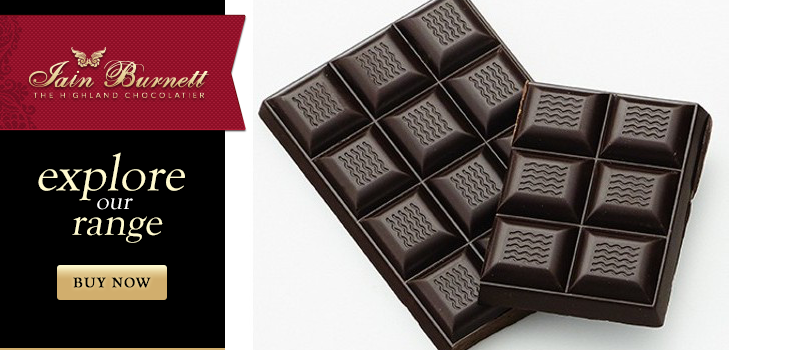 It's no secret that we all crave a little sweet treat from time to time. There is no shame in it either! However, when we are trying to be healthier and living a better lifestyle, we can often see ourselves wanting to find ways to cut these treats out of our lives. Well, we are here to tell you that that is not something you need to do. Madness? Not at all. There are plenty of ways out there for you to enjoy eating chocolate without feeling guilty, especially if you are seeking a little treat of valentines chocolates!
The first step is to have a positive mind-set towards chocolate and yourself. Do you like chocolate? Yes. Do you want to eat chocolate? Yes. Do you deserve a rewarding treat for all your hard work? Absolutely! There is no reason to not allow yourself a little gourmet chocolate treat every so often, and with so many different ways out there for you to use, prepare, and eat chocolate, what's stopping you?
In this blog, we will uncover just how much chocolate we eat, the variety of health benefits that chocolate offers, unconventional but exciting chocolate beauty treatments, chocolate used with fruit, and chocolate's uses for working out at the gym alongside fantastic chocolate-based savoury and sweet recipes. Guilt-free enjoyment of chocolate is never too far away!
How much chocolate do we eat?
To fully understand just how much chocolate is a part of our everyday lives, we can look at various studies compiled for the specific purpose of examining how much chocolate we eat. It's not necessarily a bad thing – we can assume that given chocolate's popularity on supermarket shelves we eat through quite a lot of it! It's hard to imagine that something like the cocoa bean has become such a worldwide staple like sugar and milk. Sure enough, however, it has grown to be used far beyond the staple we see as the chocolate bar.
According to a study by consumer analyst Mintel, 17% of the British population eat chocolate 4-6 times every week and only 1 in 20 people claim to never eat chocolate. These figures show the staggering popularity of chocolate in our modern society, and that is only when we consider the consumption of supermarket shelf chocolate bars.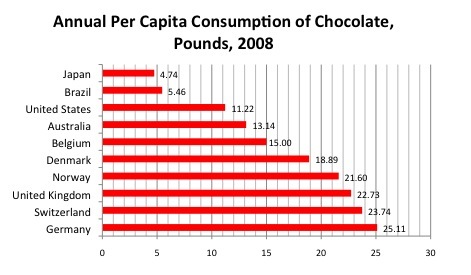 The above graph demonstrates even further, and without a shadow of a doubt, that the amount of chocolate consumed globally is only on the increase. What may be even more surprising is just how much more chocolate is consumed in Europe than in the United States. Germany leads the way in chocolate consumption, and it may come as unsurprising that Switzerland consumes roughly 23.74 pounds but the United Kingdom is not at all far behind at 22.73lbs per capita. The United States only consumes around 11.22 per capita, probably the most surprisingly statistic of all, given the mass candy market there.
It can be said, then, that Britain truly is a nation of chocolate lovers. With how much we consume and on a near-daily basis, it's easy to understand just why we struggle to let go of chocolate in our diets. But it doesn't need to be that way – at least not entirely! We love chocolate as much as you do, and we want you to know that there are actually various ways for you to each chocolate that benefits your mind and body too in moderate portions that saves you on the calories you want to cut. Dieting plus all the goodness of gourmet chocolates? We're in!
Chocolate Is Healthy!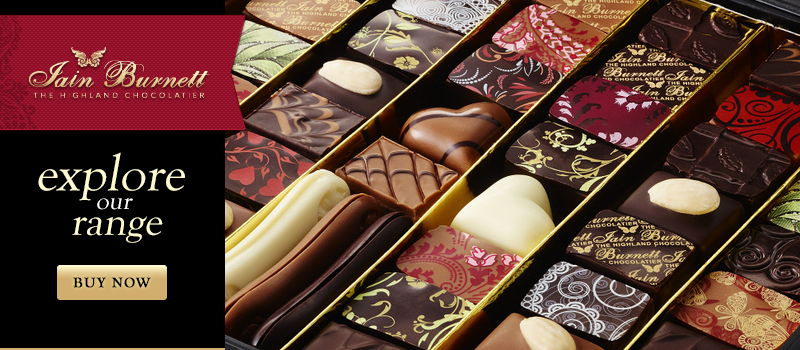 Yep, chocolate has been found to actually be rather healthy for you (In moderate amounts, that is). This is dependent upon the type of chocolate you are eating, also. For those of us on a health kick, we don't recommend eating quite as much as usual – but this goes for almost all treat foods. Be careful what you eat, and be aware of what may be healthy and what could turn out to be a little more harmful.
Health Benefits of Chocolate
You may be wondering just what kinds of health benefits can I obtain from chocolate? I thought they were full of harmful fats and sugars? That may be true for other chocolates, but if you purchase gourmet dark chocolate, or chocolate that has a higher percentage of cocoa, you are far more likely to gain the various health benefits on offer from the cocoa bean itself. Various tests have been conducted to find out just what effect chocolate can have on you.
Cocoa Health Benefits
When we talk about the benefits of chocolate, it mostly refers to the nutrients present in the cocoa bean itself. We are always on the look-out for foods that can provide us with the minerals and nutrients that our bodies need. In cocoa, you can find benefits including:
Antioxidants
Antidepressants
Energy Boosts
Weight Loss
Heart Health Benefits
Taking a more in-depth look at each property, we can see that there are multiple benefits to the cocoa bean in our lives.
· Antioxidants
Using cocoa as an antioxidant is quite beneficial to you and your body. Antioxidants are able to help you protect your body from harmful cells and cell diseases such as various cancers. They are also a great way to reduce your cholesterol. Cocoa is renowned for being one of – if not the – best natural sources of antioxidants on the planet with up to 10% of their matter including antioxidant properties. Eating a square (or about an ounce) of mostly cocoa based chocolate every day can potentially lower your harmful cholesterol levels – even more of an excuse for a little daily dose!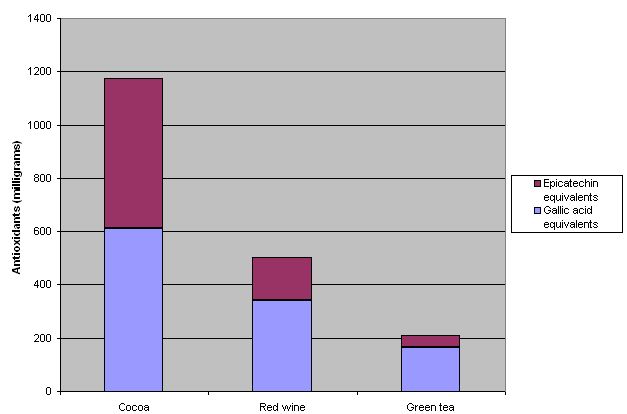 Antioxidants present in Cocoa against other foods, Source: WikiMedia
Be careful, however! According to another study, drinking milk with your dark chocolate will remove the antioxidants, so if you are watching your calories, be sure to have a sip of water instead.
· Antidepressants
It's a well-known fact that chocolate is considered to be a great mood booster, especially when you are feeling low or are in need of a non-harmful treat to keep your spirits up. That is because cocoa is full of serotonin and dopamine, known to give a positive effect on the brain. These chemicals can help to reduce the effects of depression and stress in your mind, allowing you to feel more positive and relaxed. You'll be able to feel those endorphins, and really start enjoying chocolate again. Flavanols present in chocolate have even been linked to improving memory loss. Your head can, quite possibly, feel a little better with just a bite of chocolate.
· Energy Boosts
When you're feeling down and tired, don't reach for the coffee. Caffeine is known to be a rather harmful substance when we are used to the high and then the inevitable crash. Cocoa and chocolate offer a much better and safer solution. The natural vitamins and endorphin-producing minerals allow our bodies to feel much more active and alert, and as we are not consuming anything harmful that drops out of our systems as fast as caffeine does, we are able to avoid that horrible caffeine crash – not bad!
· Weight Loss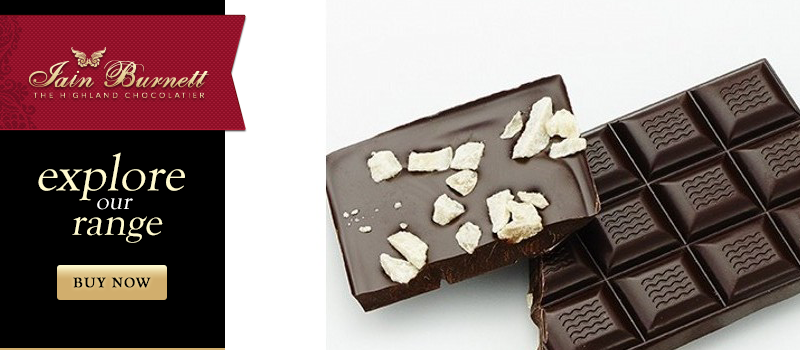 For some it may seem a little contradictory that eating chocolate could help you lose weight, but in fact, as far as studies show, it is entirely true. For starters, we are known to be prone to overeating when feeling down or suffering with depression. By eating foods with antidepressants within them, the reduced effects of depression could help with eating less when bored or sad. What's more, there are studies showing that chocolate may help to reduce the amount of sensitivity to insulin our bodies have, the more we may possibly be able to avoid obesity. Thanks, polyphenols!
· Heart Health Benefits
When considering our health, we should always remember it's not just what shows on the outside, but the inside. Our heart is the central piece that holds our bodies together and keeps them running like a smooth ship. Polyphenols are, again, good at helping to decrease your chances of high blood pressure, while naturally present levels of magnesium are able to help improve the very stretch of your heart and keep your blood thrumming through your veins.
Not a bad list of benefits for something often considered to be unhealthy!
Dark Gourmet Chocolate is On Top
In terms of health benefits, pure cocoa is undoubtedly the best in terms of nutrients. Given its bitter taste and rough texture however, there is a little bit of processing and cooking required. Supermarket chocolate is also not the best idea. Most top-selling chocolate bars and products are made with lots of additional fats, sugars, and salt that can be harmful for your body. That is why you should consider eating chocolate that you know is crafted with love with no chemicals or additives.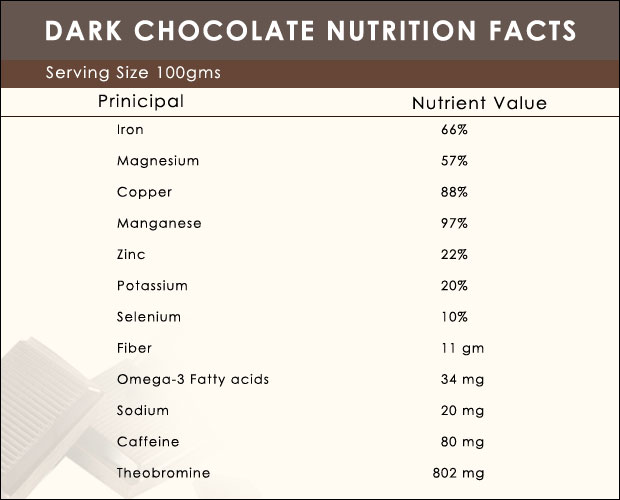 (Source: UrbanWired)
The Highland Chocolatier specialises in crafting beautiful handmade gourmet chocolates that are as delicious as they are healthy, with a full range of beautiful gifts of valentines chocolate for you and your loved ones. With no preservatives within them, each one of our chocolates is prepared freshly for your enjoyment before we send you our delicious chocolates by post. Made with only fresh ingredients and the best sourced cocoa beans, we are able to give you chocolate that is guilt-free and utterly delicious, and has all the remaining health benefits untouched. We even have ranges in our chocolate boxes that are completely vegan and free of dairy, giving you the chance to consume a product without the fats and lactose present in dairy.
During the manufacturing process for larger companies, many additives become present in chocolate, and this is what makes most shelf-bought milk chocolates unhealthy for you and lacking in vitamins and minerals. Our handcrafted chocolatier-made chocolates, however, are able to be enjoyed guilt-free. If you are looking for all of the health benefits of dark chocolate and pure cocoa, look no further than a delicious piece of our dark chocolate bars or other dark chocolate based products. We even have a bar that is purely 100% dark cocoa – too bitter to eat, but great to use with any recipe that requires or can be improved with a little bit of pure cocoa!
Not for You? Give Chocolate as a Gift!
If you are that 1 person in 20 who does not enjoy chocolate, that's okay – you can still enjoy giving the gift of chocolate to see it make somebody else smile instead! Now that you know the healthy properties of dark chocolate, why not consider purchasing one of our many gourmet dark chocolate products for somebody special? You can feel good and less guilty about giving them something they not only will love, but will also help to benefit their health.
At The Highland Chocolatier, we have a fine selection of chocolate hampers available to deliver your chocolates by post quickly and efficiently. Packaged to stay fresh with all freshly bought ingredients, and made to ensure that you have the best of all of our chocolate range, you won't find a better gift for a loved one. Looking for the perfect valentine's day chocolates or just a great idea for romantic gifts for him or her? Take a look at our great range of valentines chocolates for some amazing ideas for your loved one.
Quirky Chocolate Beauty Treatments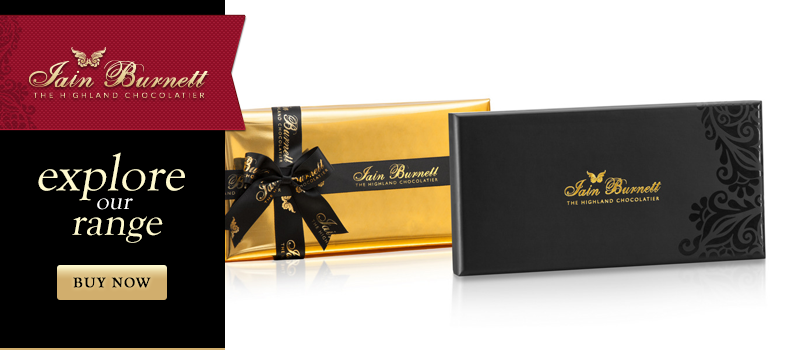 When talking about health, many of us consider the outside of our body to count – and we agree. Looking after our skin is of as much importance as looking after the rest of ourselves. The body-strengthening properties of cocoa that make it so irresistible for those of us looking to improve our inner bodies can now look to specialist spas for possibly the quirkiest use of chocolate out there.
The antioxidants present in cocoa are undoubtedly good for inside our bodies, but antioxidants are actually very good for our skin. Free radicals, like those that damage us inside of our bodies that antioxidants work to remove and combat, are present around the surface of our skin too, and antioxidants can help to slow down the effects of aging. Anything that has an anti-ageing effect is great for use in spa treatments, and another excuse to eat a little piece of dark chocolate every day is one we can't resist.
Chocolate Face Masks
Ever tried a face mask? You'll be familiar with the process of covering your face in an unfamiliar, muddy substance – but how about using a mask that is made with chocolate? You'll know that cocoa butter is great for your skin, and as it is from the cocoa bean, there is cocoa butter present in specialist cocoa-based face masks that can help to nourish and cleanse your skin while keeping it gloriously soft and smooth and smelling great!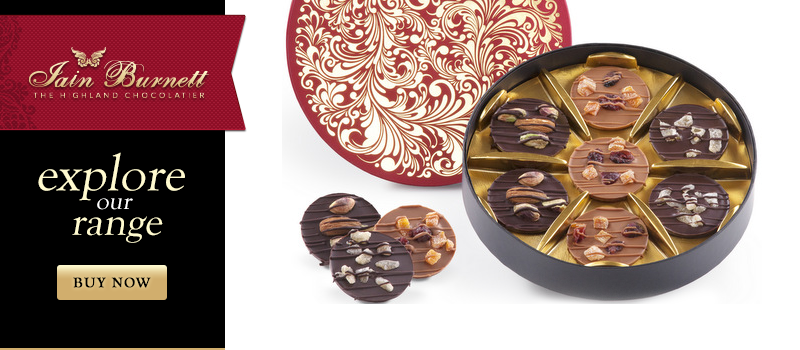 Body Wraps
You've covered your face in chocolate, now it's time to really get stuck into the chocolate treatments of your dreams! You can be treated to a great body scrub to get your skin beautifully polished, and when that's done, you can be wrapped up in a tantalising mix of essential oils and pure cocoa butter with the delicious smells of pure chocolate rolling off of your skin. A little taste of heaven? We sure think so!
Chocolate Manicures? Yes please!
Your gourmet experience just got even better – and much more luxurious! A manicure and pedicure can be a great way to rest and relax after a hard week, and adding chocolate to that mix can be ideal! Give your feet a good scrub, indulge in cocoa butter for your skin, and have even more indulgent chocolate scents around your skin.
No matter what treatments you wish to go for, chocolate can really make a huge difference to your body and your skin. Try different combinations to find the best match for you. Always see your doctor if you are concerned with anything like your cholesterol or chest conditions.
Chocolate and Fruit – A Healthy Match Made in Heaven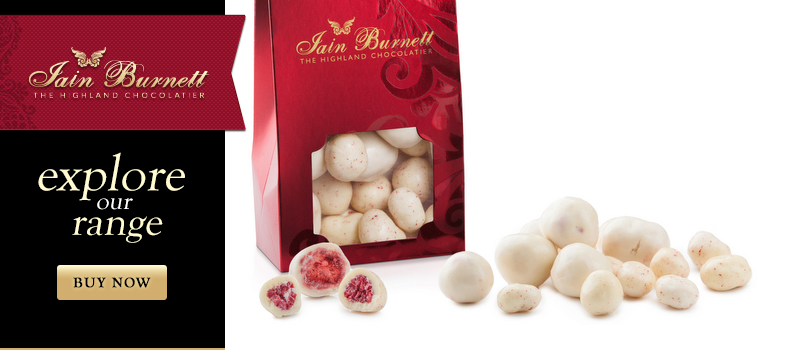 Another way that people often seem to enjoy chocolate is mixed with other food items. This doesn't always need to be something unhealthy like a marshmallow or a biscuit! In fact, at The Highland Chocolatier we are huge fans of chocolate and fruit combinations. It's not as crazy as it sounds – fondue sets and chocolate fountains have become all the rage at parties and events with different fruits available for dipping, making a great treat – and a great idea for a valentine's day chocolate gift! Just what kinds of chocolate dipped fruit are the most delicious for the best guilt-free experience? We have those answers right here. (After much delicious trying and testing!)
Chocolate Dipped Strawberries
The classic of all chocolate fruit combinations – the chocolate dipped strawberry. It's hard to find two more perfect foods that were just made for each other. Given that the strawberry is one of our most favoured fruits in the United Kingdom, it only seems appropriate that we give it the attention it deserves on our list. We have prepared a great recipe list of tips and hints for making your own great chocolate dipped strawberries.
When choosing your chocolate for your strawberries, consider what you are looking for from your snack. If you are wanting something sweet and creamy, then our delicious milk chocolate is a perfect choice for an all-around party favourite. It's also a great indulgent treat for when you've having a nice cheat day with some delicious gourmet chocolate – you're special, so make sure you feel like it! We would also suggest our delicious 70% dark chocolate as a delicious companion to your strawberries. The sweet taste of strawberry and the dark shell of chocolate make a perfect compliment to one another that you can enjoy with less of the guilt. Did you know that strawberries are great antioxidants too? Go on, treat yourself to luxury chocolate goodness.
Frozen Chocolate Bananas
Another staple in the chocolate dipped fruits world is the frozen banana. This makes a great summer treat, or is perfect if you are craving a little bit of ice cream. With our gourmet chocolate, you can really taste the difference. Bananas have a lot of health benefits of their own, including being packed with potassium and vitamin C.
Frozen chocolate dipped bananas are very easy to make. All you need is a set of kebab sticks to put your bananas on, a freezer, and a melted bowl of our gourmet chocolate. Once you have your bananas ready, simply dip them into the bowl of melted chocolate. Once this has been done, you can add a few little sprinkles or other things if you would like. (We personally love putting little raisins on ours!) Place the chocolate dipped bananas onto a plate, place into the freezer, and wait until the chocolate has cooled and the banana has frozen. There you have it – the perfect summer ice cream alternative that you can enjoy year-round for your own little gourmet chocolate fix!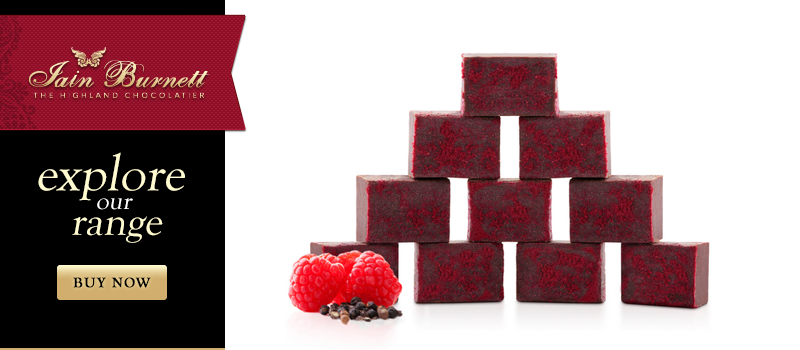 Chocolate Dipped Cherries, Oranges, and Pineapple
Stepping into the realms of the exotic, The Highland Chocolatier bring you a taste of adventure, sun, and fun. Our range of dipped fruits go well beyond strawberries and bananas, and if you are looking for a taste adventure with less guilt, our chocolate dipped fruits would be perfect for you.
Maybe you are looking for the perfect fruity treat to share with your partner as great romantic gifts for him or her? Our delicious chocolate dipped cherries could be exactly what you are looking for. Deliciously candied with the stem still included, our packs of cherries are simply divine and moreish, giving you a real taste for our healthier 70% dark chocolate with the natural fruit juices locked inside the bitter-sweet casing. They are also paired with a 30 year old Glenfiddich malt whiskey – for anybody who enjoys a little bite with their favourite drink.
If that doesn't appeal to you, why not try our unique chocolate dipped whole clementines? Also perfectly candied over days to preserve their natural juices, these whole clementines are wrapped in an exquisite layer of our finest dark chocolate, and given an expertly handcrafted added detail by our chocolatiers. Beautifully delicious, you won't find anything else like them on the chocolate market and supermarket shelves.
If you are struggling to pick just one fruit, we also offer a variety of selection boxes that would make an even better valentines chocolate gift, or even just a healthier alternative to your traditional chocolate bars that you may be tempted to eat at home. Keep yourself healthier with our Dipped Fruit Selection Classic – a selection of our finest chocolate dipped fruits, candied to perfection, for all the natural goodness of the fruit with the added health benefits of our delicious dark chocolate. You can still enjoy all the natural flavours of the best hand-crafted chocolate without the guilt – go on, treat yourself.
Post-Workout Power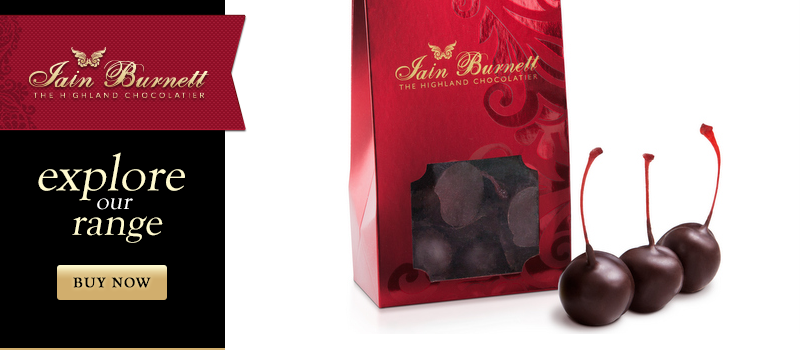 Chocolate? And working out? Yes! If you can incorporate a little bit of chocolate into your workout routine for that little bit of an energy and sugar boost for your workout, you could feel some really great affects you may not have thought possible at first. Afterwards, you can check out your local spa for some super indulgent chocolate treatments to give your body the ultimate, guilt-free gourmet chocolate treat.
Blended Drinks
Nutrition drinks you buy at the gym can often be a little less than healthy for you. They may offer the protein and nutrients you believe you require, but they are also full of sugars and other unwanted nasties that your body could do without. Why not try making your own blended energy and protein drinks? And why not make them extra special with a touch of luxury chocolate?
For a super-powered shake, try using natural proteins rather than powders – you'll get additional vitamins and supplements this way. Peanut butter is a well-known addition to these kinds of drinks, but you can also use a little of The Highland Chocolatier's delicious 70% dark chocolate to add that little bit of a sweet kick you know is filling you with antioxidants and helping you stay wide awake and alert for a good all-over workout with plenty of recovery-filled benefits for the body.
Chocolate Milk Benefits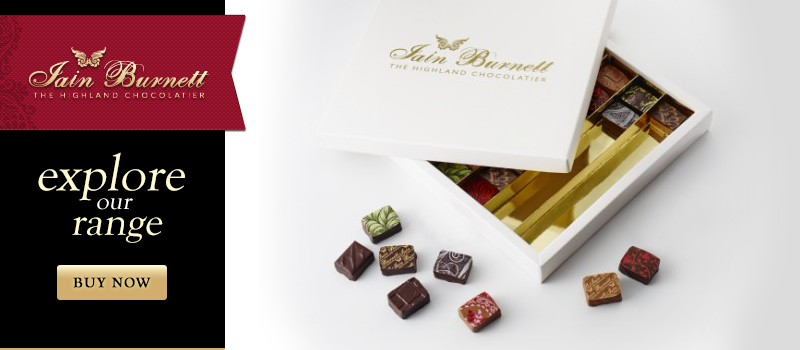 A recent study has shown that one of the most effective post-workout drinks that you can have isn't a type of energy drink or specially crafted protein shake. Nope, it's something far more delicious – a glass of low fat chocolate milk! You may be thinking this is too good to be true, but in actual fact, there are many benefits to drinking a nice chocolate milkshake after your workout including:
Improved recovery and performance
Fitness and aerobic adaptation see two-times the improvement of those consuming recovery drinks
Better muscle-building, less fat
(Source: Greatist)
By drinking a glass of chocolate milk, you are gaining up to double the protein and carbs that are in other drinks available on the market. The natural properties of milk including calcium and sugar are also extremely useful for the body's ability to recover and build up muscle. If you needed even more of an excuse to get a little chocolate back into your diet, this is the perfect one for you. For a low-fat chocolate mix, try our dark hot chocolate flakes to mix in with your milk, warmed up and great for those winter gym sessions.
Pain Reduction
There are some days where we just over-do it at the gym and can feel a deal of pain and tenderness in our muscles that we can often struggle to remove. Yet, there are healthy solutions to the alleviation of this. Chocolate itself may not be a great reliever of pain, but studies show that if eaten in moderation over a period of time, muscle pain can be reduced by ginger. At The Highland Chocolatier, we have a tasty, healthy solution for helping to build up immunity to muscle pain with our finest crystallised ginger dipped in dark chocolate. What else can a piece of ginger do for your body? Well, the graph below indicates how ginger can be effective with its anti-diabetic properties.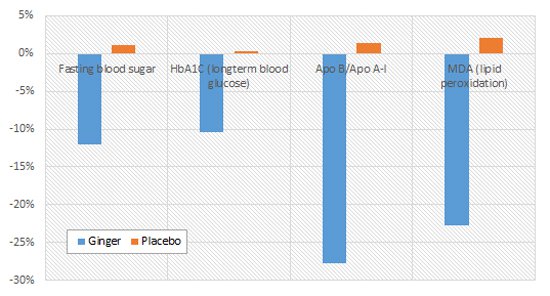 (Source: Suppversity)
Reducing blood sugars can have the added benefit on your body of reducing diabetic effects, and alongside this the potential for a lowered risk of heart disease. For this reason, a daily intake of ginger could become a recommendation in the near future. You can therefore enjoy a little bit of ginger in your diet and with the added guilt-free pleasure of some dark chocolate.
Wrapping health-benefit filled fruits and supplements in chocolate is one sure-fire way of being able to enjoy a daily dose of chocolate in your diet without having to feel bad about it – so don't be afraid to step outside the box when looking for foods you may not have considered before for your health. Why not even pick up a bar of our dark chocolate and melt it yourself to coat other foods in your health cupboards? Chocolate goes with everything – and with all the health benefits it brings, give it a try!
Post-Workout Treats
You've just worked really hard to tone and shape up your body – well done! We can be at our most liable to snack after periods of extended activity, which is why it is important for us to keep our bodies full of energy and to replenish what it needs. Keeping an eye on our intakes of fats, sugars, and proteins can make all the difference when it comes to recovery, so when choosing your post-workout treat, don't be afraid to reach for chocolate – just make sure it is the right one.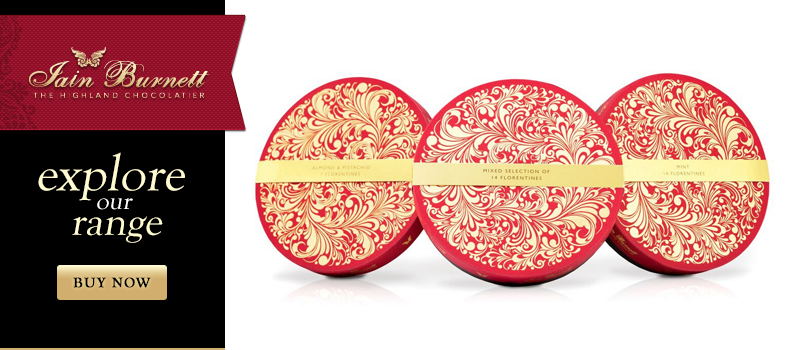 If you are looking for a little boost of protein and natural fat, our dark chocolate covered brazil nuts could be just what you are looking to dive into. Brazil nuts are naturally high in proteins and fats, so they should be eaten in moderation, but one or two as a little treat to yourself can be a great way to establish a healthier snacking routine. Instead of reaching for a caramel, try this alternative. We also have other similar chocolate dipped snack-size items available, including our dried strawberries and raspberries rolled in white chocolate. Not only do they make a much healthier alternative to other snacks, they also make a tantalising little gift. Packed in our own signature bags and sealed with our promise of fresh deliciousness, you won't be able to resist a touch of luxury with your fruits after your workout.
Don't be afraid to have a bite of chocolate, no matter what stage of getting healthy you are in. Working out and managing your diet can be a struggle, but you shouldn't have to remove everything that you love to eat from your diet – it's all about sourcing the right alternatives and finding solutions that fit both your tastes and your lifestyle. The Highland Chocolatier have plenty of options for you to try that include fruits, nuts, and delicious blends of cocoa to really appeal to your taste buds and your muscles.
Guilt-Free Cooking with Chocolate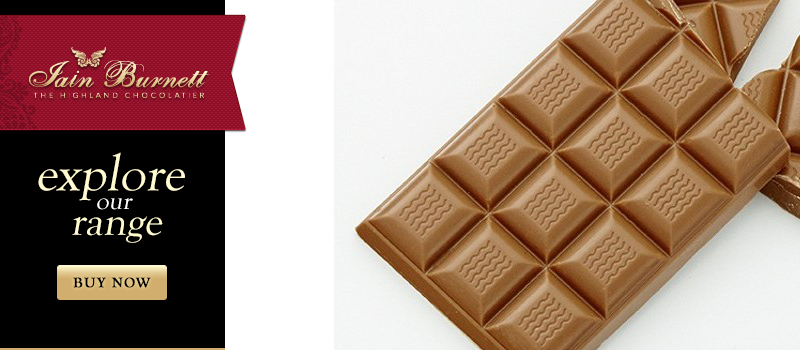 The biggest and best way to get the most out of your chocolate fix is to cook with chocolate. We don't mean just creating a big chocolate cake – oh, but if you want to, we would love a piece! – but by sneaking chocolate into traditional recipes you otherwise would not consider chocolate to make a considerable difference to.
Savoury Delights
When we think of chocolate, we start to think of sweeter candies and sweets. Rarely do we consider that the raw cocoa bean is far more bitter than it is sweet, and that it can make a great addition to many savoury dishes to give some guilt-free added benefits to any dish. If you are looking for a little something to zest up your dinner dishes, take a look at these amazing options!
· Tomato & Chocolate Soup
Tomatoes and chocolate are fast becoming more widely known for being a delicious combination when worked together just right. Gourmet chocolate can make a good addition for a richer dish, and sweetness works perfectly alongside the natural tangy flavour of the tomato. At The Highland Chocolatier, we have a fine recipe available for the most amazing tomato and chocolate soup that makes a curious offering at a dinner party, and always gets guests talking.
Recipe:
2 x 400g Tins of tomatoes
200g Tomato paste
1 Onion
15g Dried basil
20g Tomato chutney
75g Stock
15g Red cocoa powder
Salt & pepper
Chop the onion and sauté in a splash of olive oil. Add tomatoes, tomato paste, dried basil, chutney and stock. Simmer for approximately 20 minutes. Blend until smooth. Melt the chocolates together with the cocoa powder in a bowl over boiling water. Add to the soup and season to taste.
A little richer in your diet, but full of the antioxidant properties of both tomatoes and chocolate, you can have a great bowl of delicious tomato soup from time to time to give yourself a delicious meal you can enjoy again and again.
· Chilli Con Carne
Another tomato-based dish that you can enjoy guilt-free. Full of pulses, vegetables, and natural vitamins, there is a lot that can be added to a chilli con carne depending upon what you want. Looking for a good kick? Add in some more chilli powder and add a little touch of chocolate to make your meal that little bit richer. We recommend our dark hot chocolate flakes be added in towards the end, letting you know how much sweetness you would like added in to dull the tanginess of your vegetables. Add to taste, and see what difference you can taste in your meal!
· Chocolate and Avocado Smoothie

(Source: WHFoods)
Avocado is widely known as a superfood, packed with health benefits such as fibre, omega-3 acids, and pantothenic acids that help aid our natural metabolisms. When blended, they made a really creamy alternative to milk in a savoury smoothie, but add in a little chocolate and you can get a really benefit-packed glass full of nutrients that tastes great too! Add in a little of our finest dark hot chocolate flakes or red cocoa powder and you will have a smoothie that is utterly delicious and full of essential nutrients for a great guilt-free snacking option.
Sweet Treats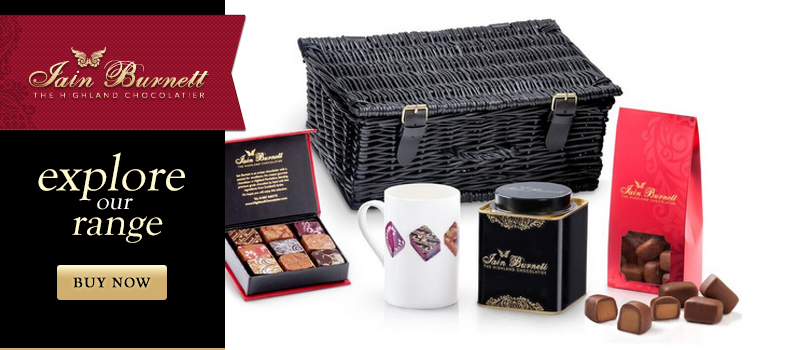 Chocolate is known for its sweeter nature, and there is no doubt that it is still the perfect way to enjoy it. With that in mind, it is good to know that there are plenty of sweet alternative recipes out there that are guilt-free and low in non-essential fats and sugars, so that you can really enjoy your treats.
· Velvet Truffle
We don't mean to brag, but did you know our velvet truffles are multiple gold award winners at the International Chocolate Awards 2015? Although not a recipe, we believe that each of our delicious truffles can be enjoyed as part of a wider dessert, or even as something sweet on their own! Made with fresh Scottish cream and our finest cocoa, you can't go wrong with a velvet truffle. Naturally full of cocoa's vitamins, calcium, and with no additives, there are plenty of reasons to feel guilt-free about adding the best of our range to your dessert plate.
· Chocolate Chip Cookies
A classic – and one that doesn't need to pack on any pounds! Try replacing older recipes with a cookie that is made from healthier ingredients. Oat cookies make a delicious alternative to sugar-filled cookies and pack in many fibres and proteins like a bowl of porridge in a biscuit. Add in some dark chocolate chips made from our chocolate buttons and you'll find yourself falling in love with these old favourites all over again.
· Choco-Popcorn
You don't need to just save popcorn for the movies. Why not try making your own at home? Popcorn can be a very healthy alternative to most baked and fried snacks, and making your own means that you can have the purest form of popcorn available to add your own toppings to. Melt some of our dark chocolate in a drizzle over the top of a bowl of popcorn, and stir in some mixed fruit and nuts for protein and vitamins. You'll have a healthy, guilt-free snack that's ready for movie time!
Sweet Valentines Chocolate Gifts for Your Loved Ones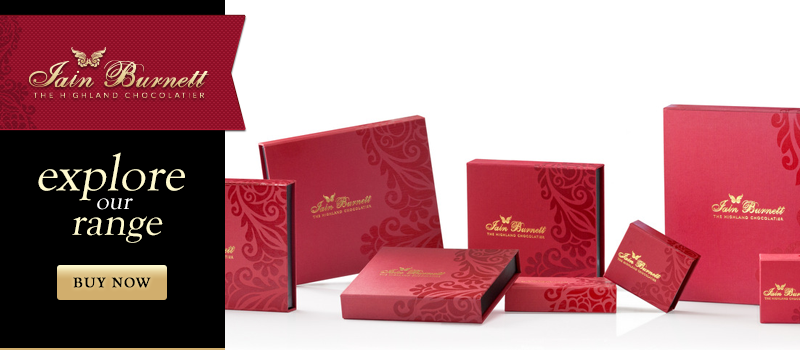 What is the best way to enjoy chocolate? We think it has to be as a gift. What better way is there to put a smile on your loved ones' faces than with a great gift that you know they will enjoy? Giving the gift of gourmet chocolate to any budding chocolate enthusiast will undoubtedly be the star attraction at any birthday party or add that bit of sparkle to a beautiful valentines chocolate gift.
Whether you are looking to lose weight or just feel great, there are numerous options out there for you to still enjoy gourmet chocolate without the guilt. Chocolate is good for you, makes you happy, and you should always keep what makes you happy close to heart. So go on, treat yourself to The Highland Chocolatier's finest chocolates, and keep yourself happy knowing all the ways in which you can enjoy a healthier lifestyle while still enjoying our chocolate.
Sources:
The Telegraph, 20/1/2016
PsychCentral, 20/1/2016
PsychologyToday, 20/1/2016
GoodSpaGuide, 20/1/2016
Authority Nutrition, 26/1/2016
Greatist, 26/1/2016